(Fri. 18 Nov. 2022) – Kilkenny's Ormonde Hotel was last night a hub of activity for the graduates of VTOS (Vocational Training Opportunities Scheme) Kilkenny.  The annual awards ceremony was an occasion to treasure for the VTOS Kilkenny participants and their families.
MC for the occasion was VTOS Co-Ordinator Geraldine Moran who expressed sincere thanks to Kilkenny and Carlow Education and Training Board (KCETB) for their ongoing support for the VTOS programme.   Special guests included KCETB Chairperson Cllr. Fergal Browne, KCETB Chief Executive Eileen Curtis, and KCETB Director of Further Education and Training (FET) Martha Bolger.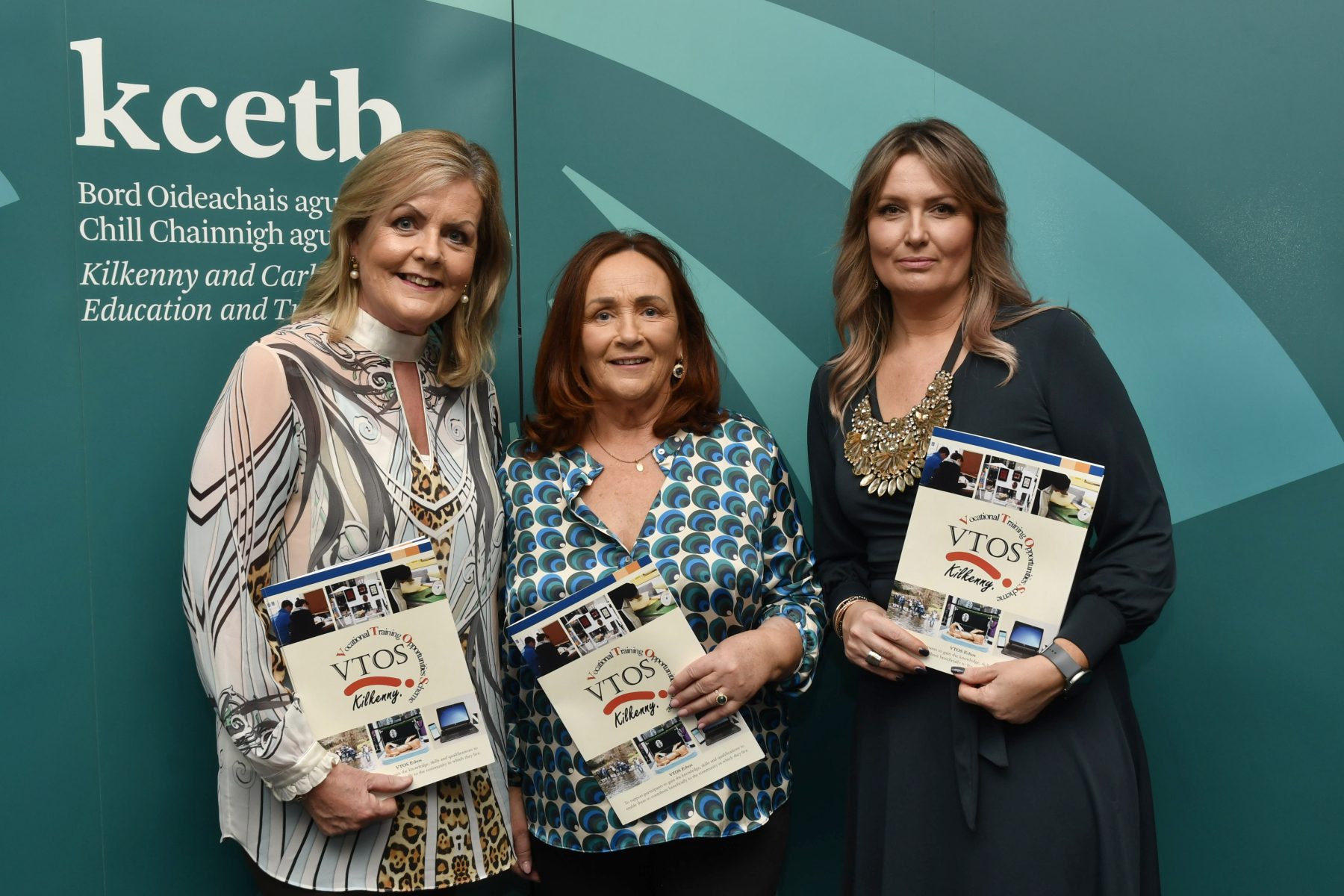 It was a fitting return to the celebration of students' achievements after a number of difficult and challenging years.  Geraldine paid tribute to the excellent and dedicated teaching staff who continue to transfer their love of learning to all the participants, both in the academic and practical areas.  Geraldine thanked Orla Reddy and her team of guidance counsellors for their unwavering support for the VTOS programme and Joan Howley for her inspiring work with all the participants.
Awards recipients were presented with certificates in QQI, City & Guilds and attendance certificates in areas ranging from QQI (Quality qualifications Ireland) Level 3 Certificates in General Learning to Level 5 Awards in eBusiness, Information Processing, Art Craft & Design and Furniture Making.  Councillor Fergal Browne congratulated all the participants on their wonderful achievements and wished all of them much success in their future endeavours.
Director of FET Martha Bolger,  in a very motivational speech, congratulated all the participants on their accomplishments and praised them for their resilience in the face of adversity during the last number of challenging years.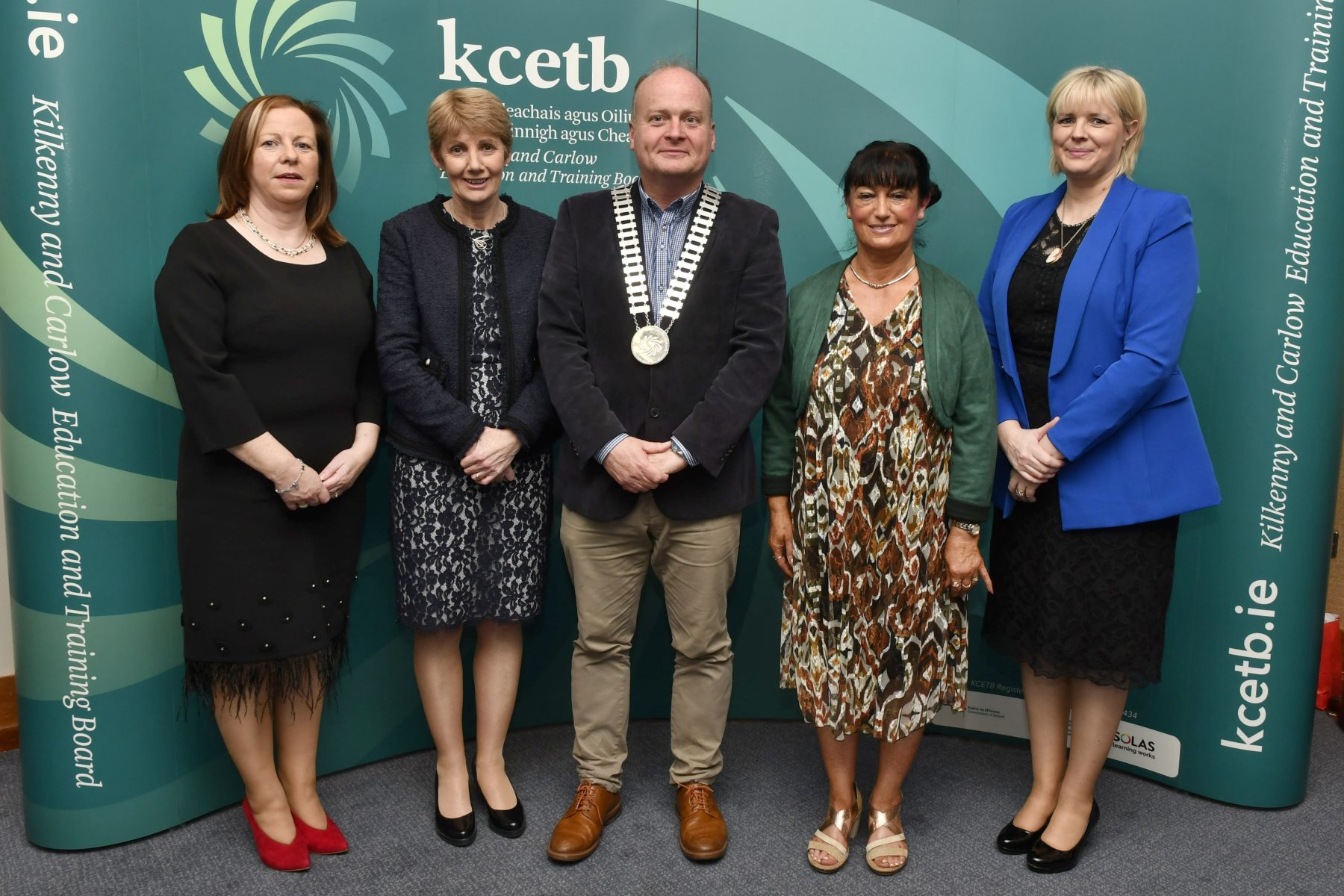 KCETB Chief Executive Eileen Curtis Chief commended all participants for their hard work and persistence over the challenging times they encountered and encouraged them to keep pursuing their learning goals and nurturing their passion for learning.
Bernadette O' Rourke, an adult education officer with KCETB, lauded all the participants on their achievements and spoke about the high-quality teaching and learning provided in the VTOS centre.  She reminded the participants that the certificates they received were a tremendous endorsement of their efforts and the high expectations and aspirations that the centre held for them.  Bernadette paid tribute to all of the teaching staff under the leadership of the Co-Ordinator Geraldine Moran who as educators encourage learners to achieve their full potential.
Closing the awards ceremony Geraldine Moran expressed her thanks to everybody who ensured that the night was a success.  She thanked Charlotte Beattie VTOS Secretary for her administrative support and Sean Lawless for organising the event and his technical support.  Grateful thanks was expressed also to Fiona Phelan, Alma Feeley and Mary Roache for all their assistance.  Following the ceremony, participants and their families celebrated in style with refreshments in the Ormonde hotel.
VTOS Kilkenny can be contacted at 056-7764719 or info@vtoskk.ie
Main image caption: Kilkenny graduates Helen Devane, SéNicholson, Toshie Oue and Claudine Malunga.