(Fri. 24th November, 2022) – Kilkenny and Carlow Education and Training Board (KCETB) held a special event yesterday for retired employees of its Further Education and Training (FET) Service to acknowledge their service and thank them for their hard work and dedication in providing education services to the Kilkenny and Carlow region.
The ceremony, which took place in the Lord Bagenal Inn, included retirees from 2020 onwards who were joined by family and colleagues for the occasion.
Most of the retirees were tutors from KCETB's adult education, literacy and back to education centres across Kilkenny and Carlow who deliver further education and training to 5,000 students every year.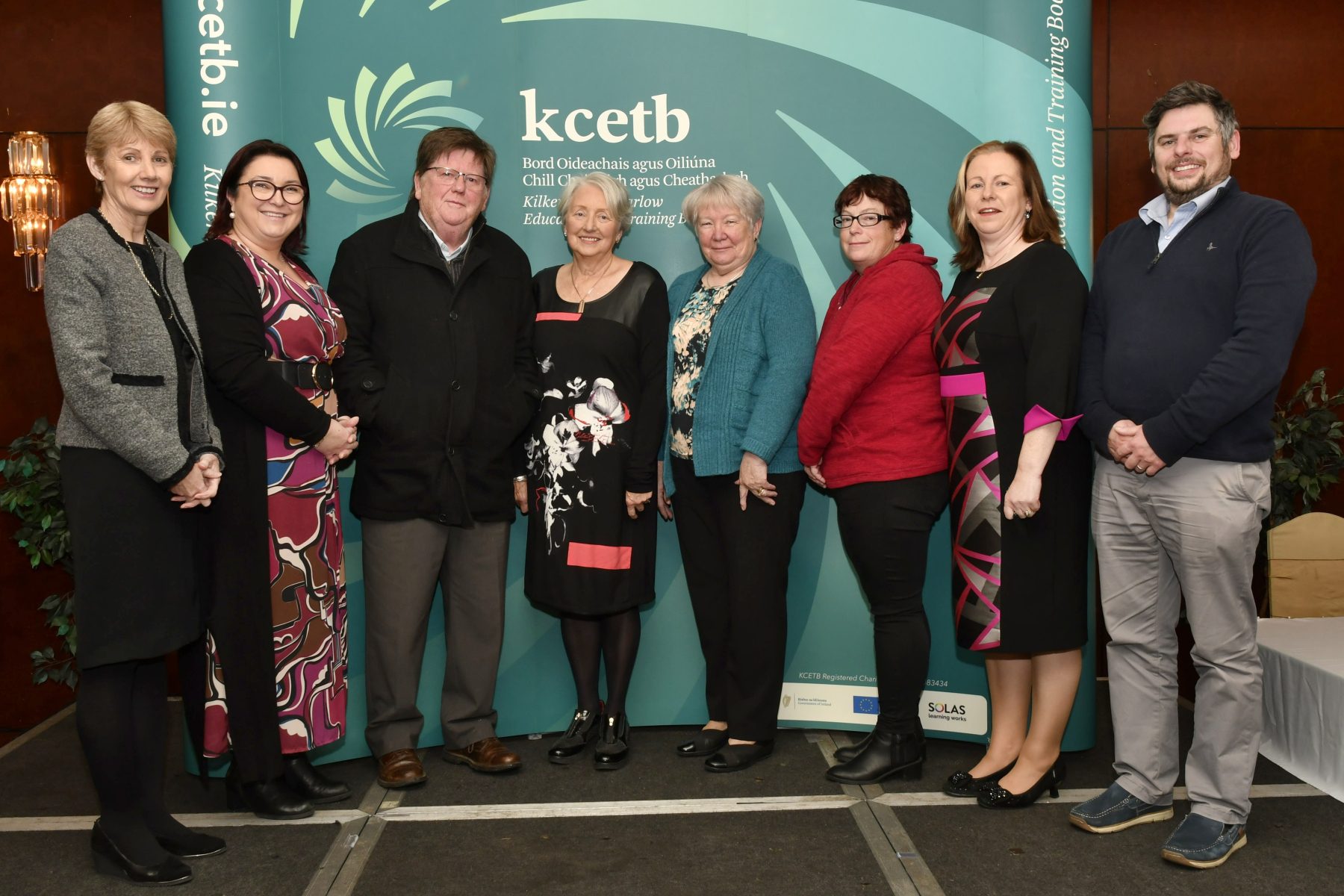 KCETB Chief Executive Eileen Curtis thanked all of the retirees for their dedication and service.
"Each one of you has played a key role in our organisation and has left an indelible imprint upon our further education and training centres. Your hard work over the years has touched and shaped the lives of many, giving them lifelong skills and a renewed love of learning", she said.
 "KCETB is first and foremost a learning organisation. We provide education pathways in training centres and community settings, as well as in schools and colleges. I firmly believe that it is a privilege to do the work that we do and to help shape the lives of young people and adults as they set out on different paths in life and flourish through learning. You have helped shape both individuals and communities, and of that you should be very proud", she added.
Employing 1,377 people, Kilkenny and Carlow Education and Training Board (KCETB) is a leading provider of education and training in the south east, enabling 15,000 annual learners to reach their potential by offering education pathways in schools, colleges, training centres and community settings. KCETB's remit includes the management and operation of 13 post-primary schools, two colleges of further education and training, an extensive range of adult and community education services across Kilkenny and Carlow, the co-ordination of youth services, and the promotion of music education through Music Generation.
Main image caption: KCETB Chief Executive Eileen Curtis, KCETB Adult Education Co-ordinator Carmel Bryan; KCETB Adult Literacy retirees Breda Rookard, Margaret Campion, Kathie Hamilton, Eamon Mealy, Cathleen Deegan, and Catherine O'Dowd; KCETB Adult Education Officer Bernadette O'Rourke, KCETB Director of FET Martha Bolger