(Fri. 28th October, 2022) – Ormonde College of Further Education last night held its annual conferring ceremony in Kilkenny city at which graduates of 24 separate programmes of study were conferred with their awards in areas such as animal care, equestrian studies, beauty therapy, hairdressing, community care, nursing studies, applied psychology, youthwork and addiction studies, office administration, tourism and business, and in art, craft and design.
Operated by Kilkenny and Carlow Education and Training Board (KCETB), Ormonde College is Kilkenny's largest provider of further education, offering courses to levels 5 and 6 on the National Framework of Qualifications (NFQ) across 24 vocationally-relevant programmes of study.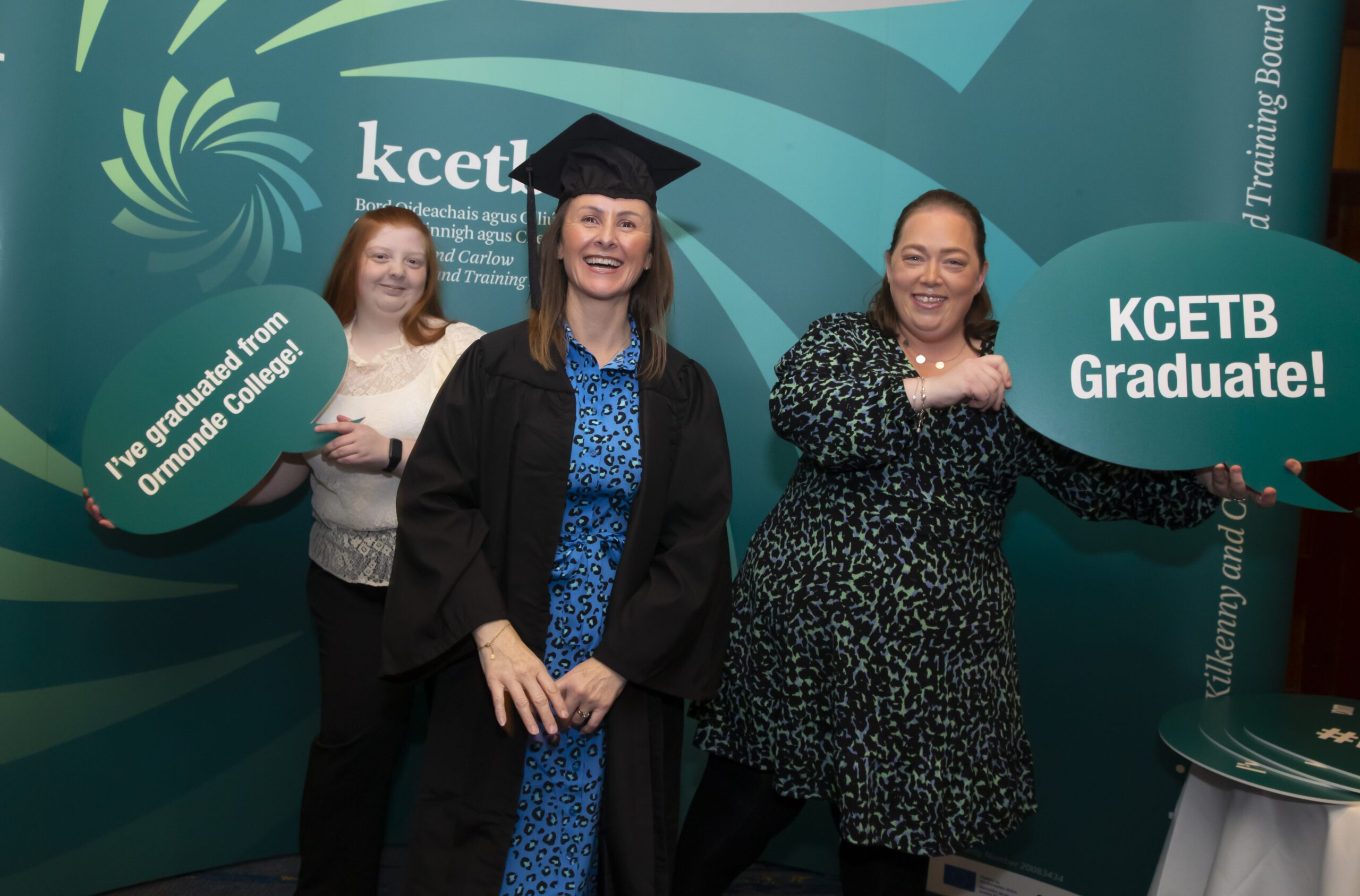 With its main campus occupying a site of historical significance at Ormonde Road in Kilkenny city, the college also comprises a dedicated visual arts campus in the city as well as Grennan Mill Craft School and Grennan Equestrian Centre in Thomastown.
After a hiatus of two years, the college welcomed the opportunity to gather in celebration of the achievements of its classes of 2021 and 2022.  Guests in attendance at the ceremony included KCETB Chief Executive Eileen Curtis and KCETB Director of Further Education and Training Martha Bolger who joined the graduates and their families for the occasion.
Addressing the graduates, Deputy Principal of Ormonde College John Kavanagh commented, "What you have achieved is a tribute to your spirit, character and resilience. For all that it has taken away, the last two years has made us aware of our strengths, of our very own superpowers. You are now indelibly written into the history of Ormonde College because you entrusted your future and your aspirations to the college at a time of enormous challenge."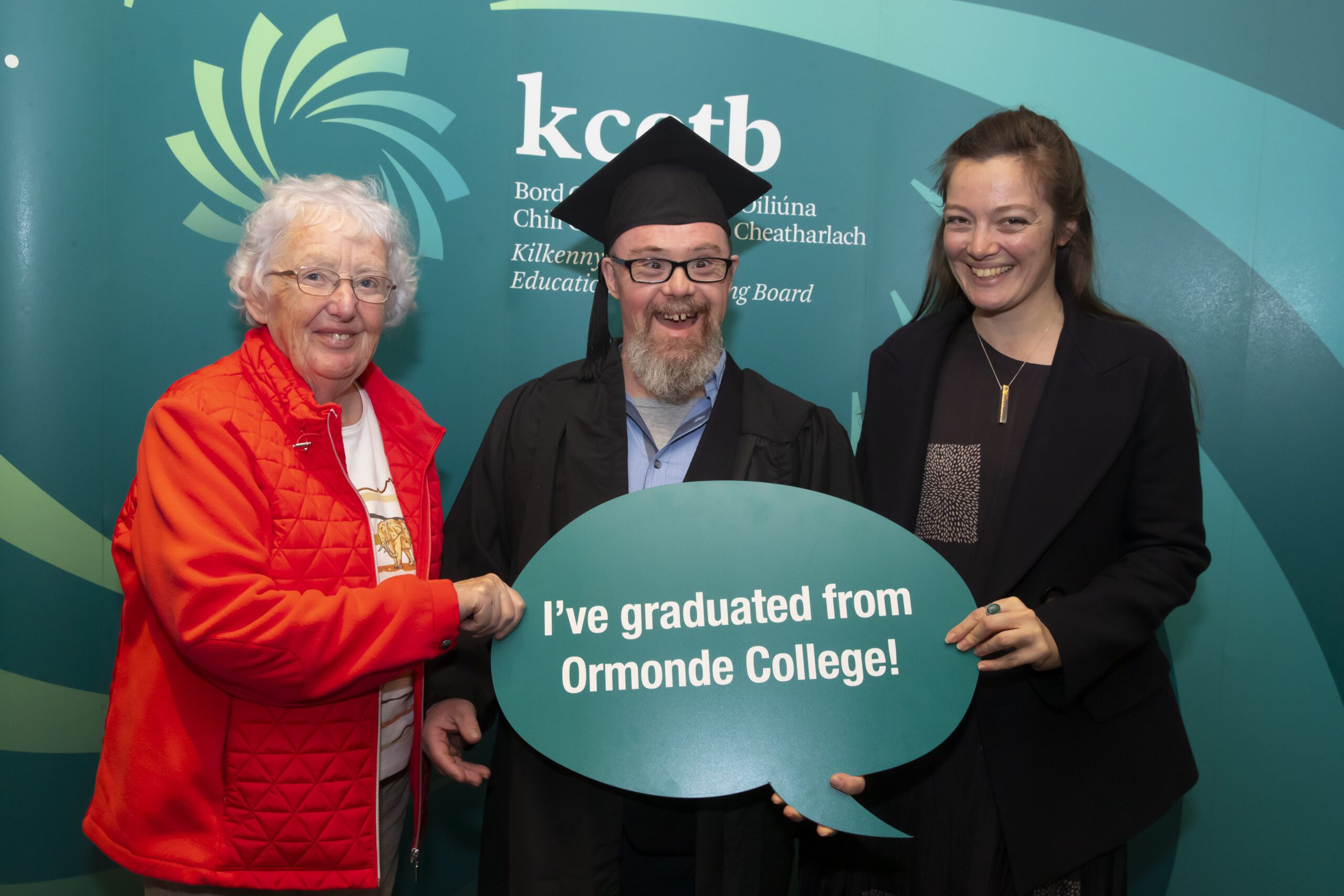 As part of the ceremony, graduates Catheriona O'Connor and Aisling Quinn delivered moving testimonials of their educational journeys and how they have been shaped by attending Ormonde College.
KCETB Chief Executive Eileen Curtis congratulated the graduates. "Today you become part of a larger community of Ormonde College alumni. This is a special day for you and your families, one to savour and celebrate. I urge you to continue your educational journey and build upon your skills in the years ahead".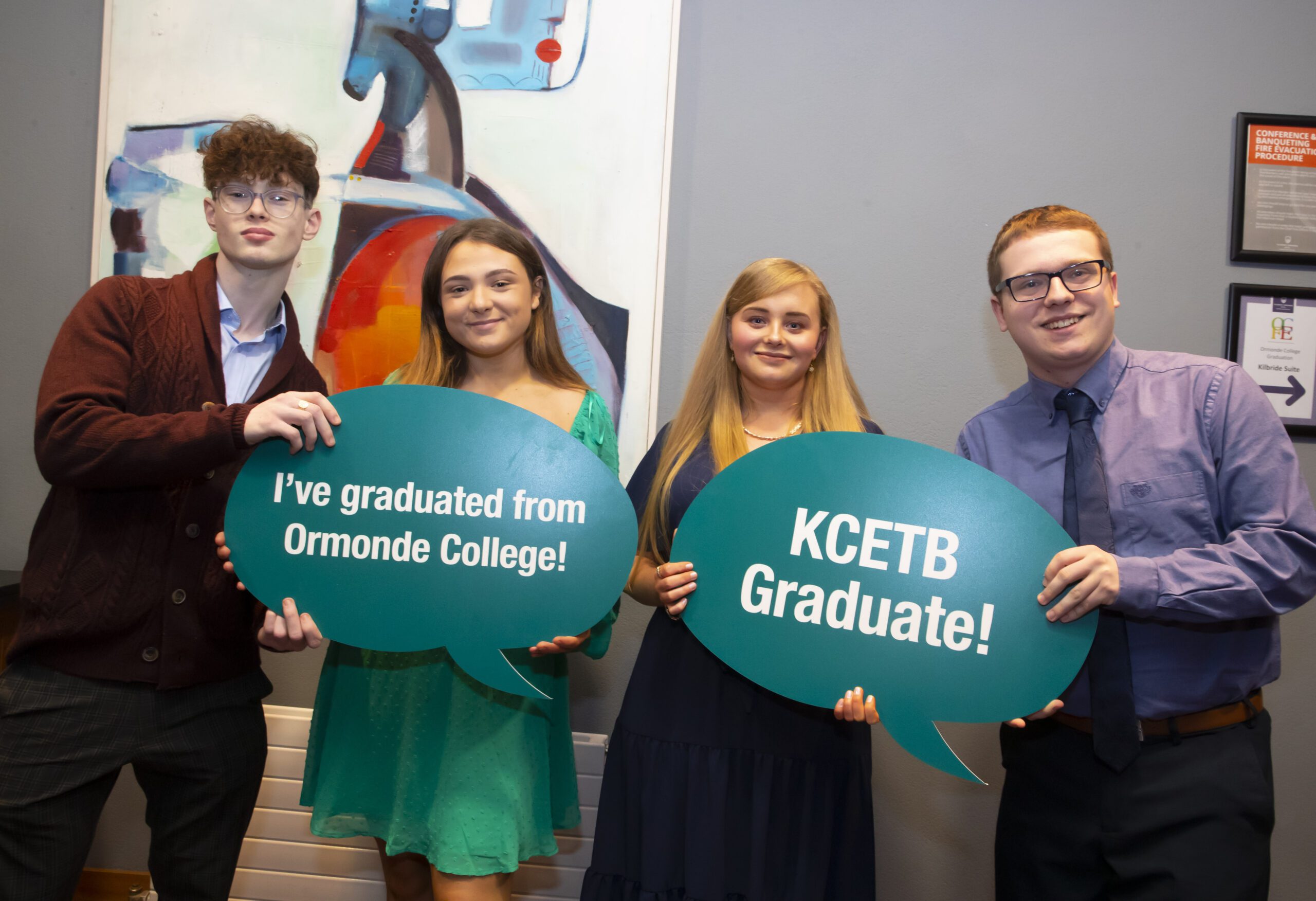 KCETB Director of Further Education, Martha Bolger commented, "The future has never been as bright for Ormonde College graduates. So many have obtained employment as a result of completing their course at Ormonde College, and others have continued their studies in further education and training (FET) and in higher education".
Ormonde College of Further Education has commenced preparations for 2023 with a number of new courses planned for introduction for the next academic year.   The college will launch its prospectus of programmes in January 2023.
Main pic caption: Ormonde College Deputy Principal John Kavanagh with graduates Evelyn Kelly (Community Care), Jessica Shirley (Animal Care) and Therese O'Connor (Hairdressing)