(Wed. 5 April, 2023) – Kilkenny and Carlow Education and Training Board's (KCETB) Adult Education Service recently welcomed students to a celebratory 'Thank You' morning at the Seven Oaks Hotel Carlow.
Students from Carlow Adult Learning Service, Community Education, Back to Education Initiative (BTEI), Carlow Adult Guidance Service, Vocational Education Training Opportunities Scheme (VTOS) and Youthreach – all KCETB services – came together to celebrate their successes and achievements throughout the year.
The happy event provided students with the opportunity to connect and network about their learning experiences. Staff members were present to discuss further learning opportunities, including the progression options available to them in further education and training.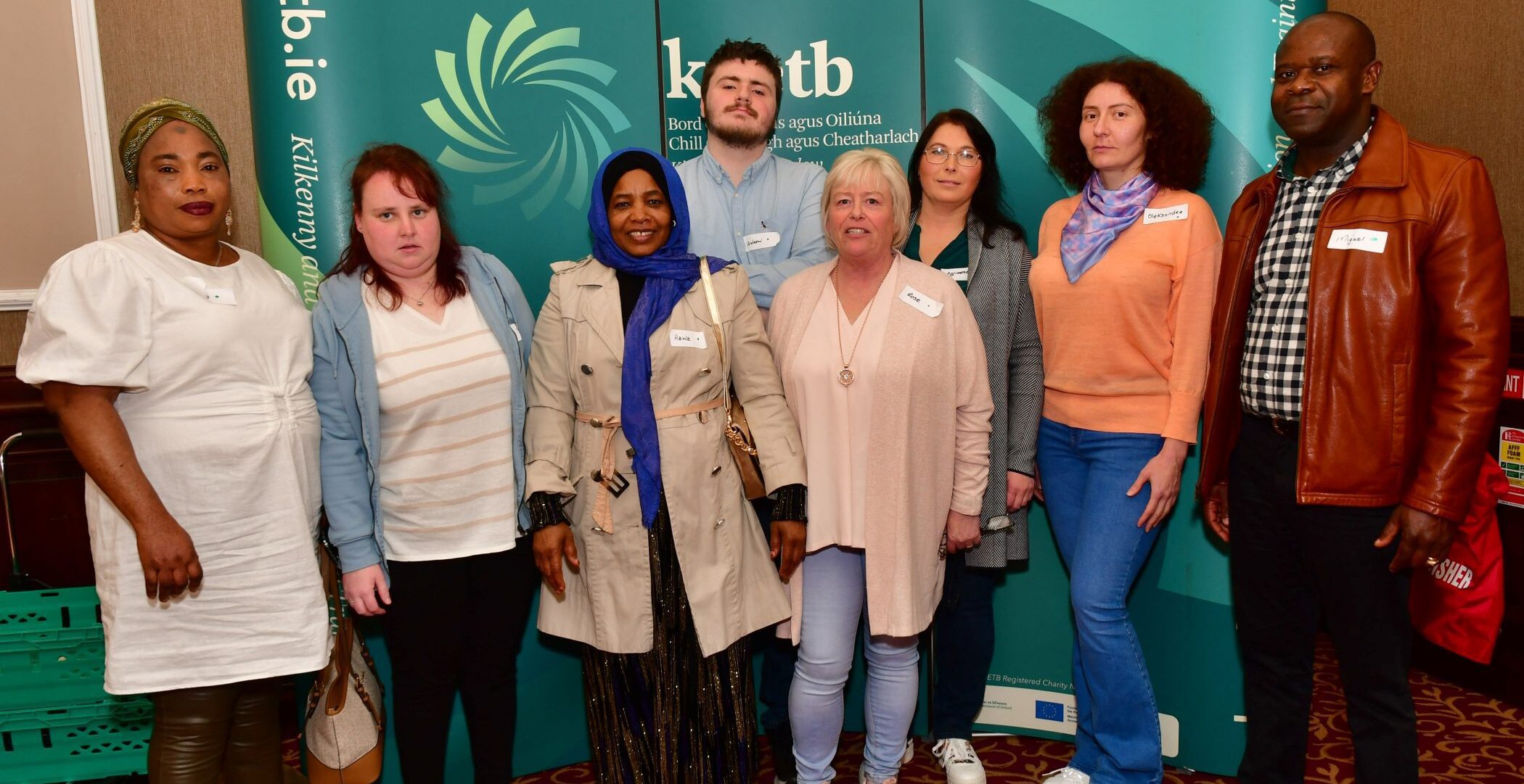 Through its Adult Education Service, KCETB offers a wide range of quality learning opportunities for adults throughout Kilkenny and Carlow. The aim of the service is to encourage, enable and support adults who wish to return to education to avail of the educational opportunities that best suit their needs.
Courses and supports include basic education to Level 6 across a broad range of part-time and full-time courses, including: healthcare, business, childcare, reading and writing, art, ICT, mathematics, horticulture, and retail.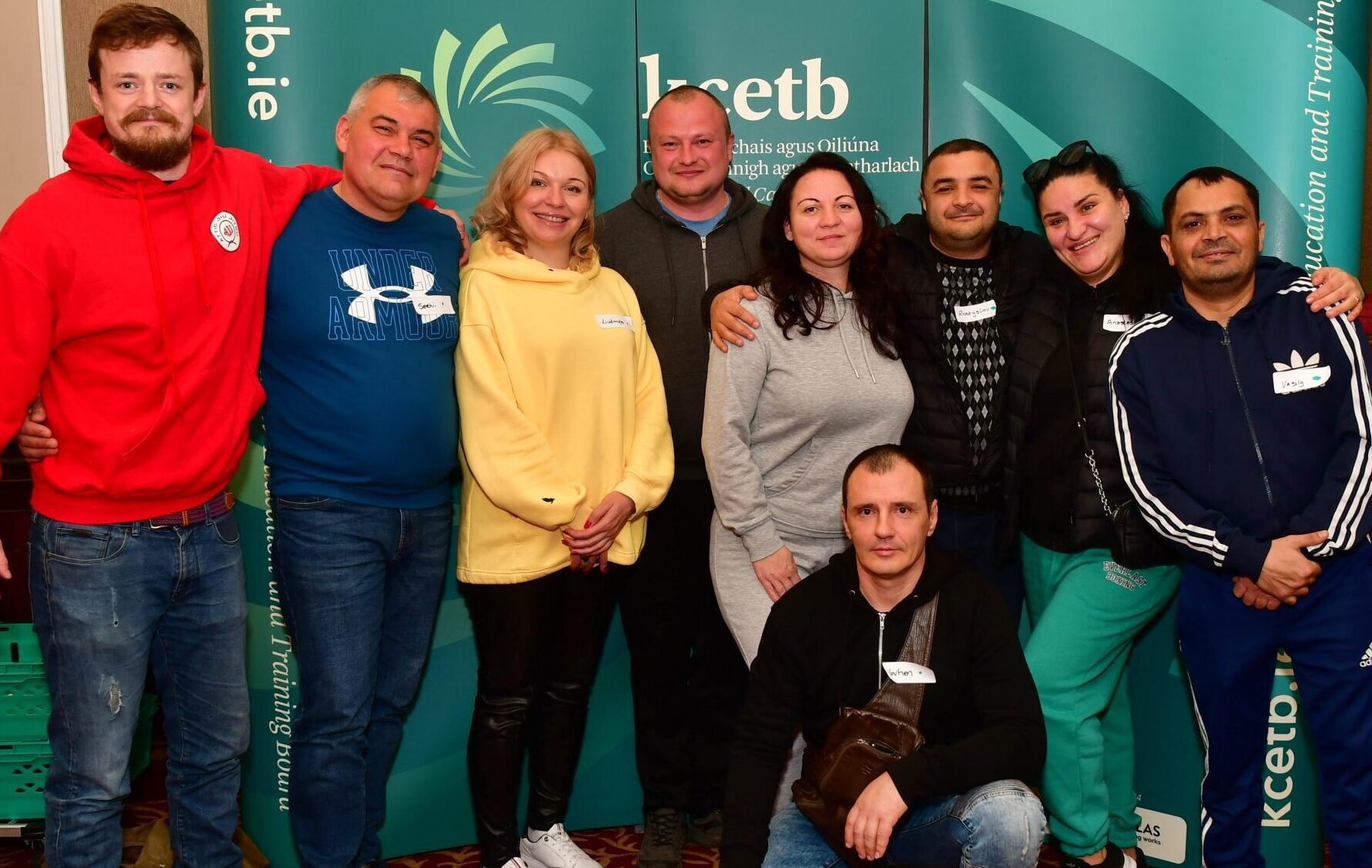 KCETB Chief Executive Eileen Curtis congratulated the students on their hard work and perseverance throughout the year.  She highlighted the benefits of learning in everyday life and encouraged students to continue on their path of life-long learning.  She was presented with a floral KCETB presentation plaque created by VTOS Carlow student Adam Flanagan on behalf of the learners.
Guest speaker Richard Burke, the managing director of Resilience Matters, gave an insightful talk on managing stress and building resilience. In his presentation Richard noted that the more we can move towards our goals and aspirations, the more we can chase away the "dragons in our heads". He spoke about the challenges and rewards of education and how, while sometimes difficult, education can be life changing in the long run.
The event also served to highlight some of the great work continuing within KCETB with an interactive pottery demonstration led by Jayne Foley, Community Education Tutor.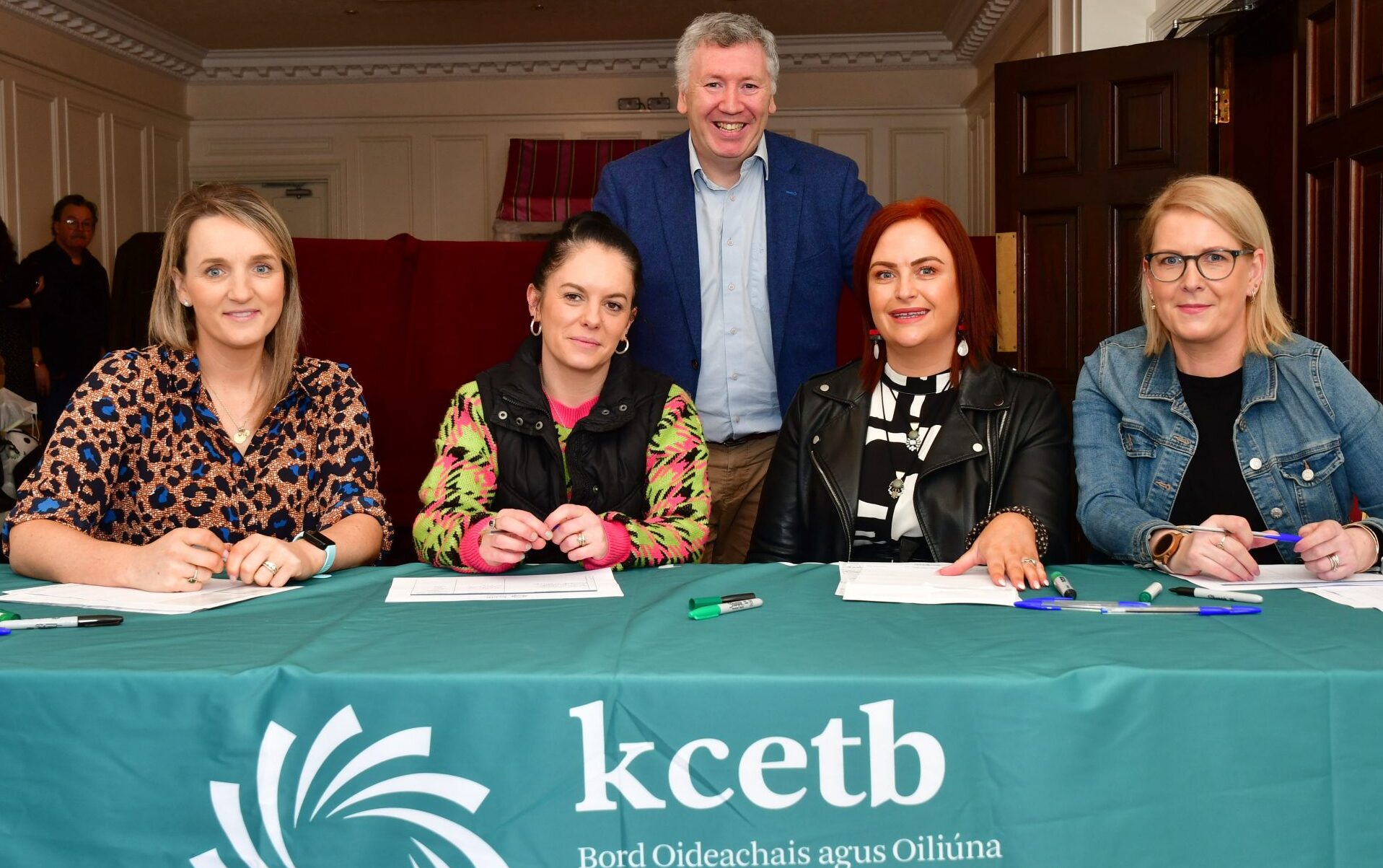 For further information please contact:
Vocational Training Opportunities Scheme Tel: 0599140311 Email: info@vtoscarlow.ie
Carlow Adult Learning Service Tel: 0599135544 Email: info@carlowadultlearningcentre.ie
Back to Education Initiative Tel: 0599139532 Email: bteicarlow@kilkennycarlowetb.ie
Community Education Tel: 0599179376 Email: fdunne@kcetb.ie
Carlow Adult Guidance Tel: 0599133123 Email: info@carlowadultguidance.ie
Youthreach Carlow Tel: 059 9142032 Email:.info@carlowyouthreach.ie
Main image caption: KCETB Chief Executive Eileen Curtis is presented with a special mosaic by VTOS Carlow learner Adam Flanagan