Kilkenny's Medieval Mile Museum was a fitting venue last week for an impressive showcase event for adult learners organised by Kilkenny and Carlow Education and Training Board (KCETB).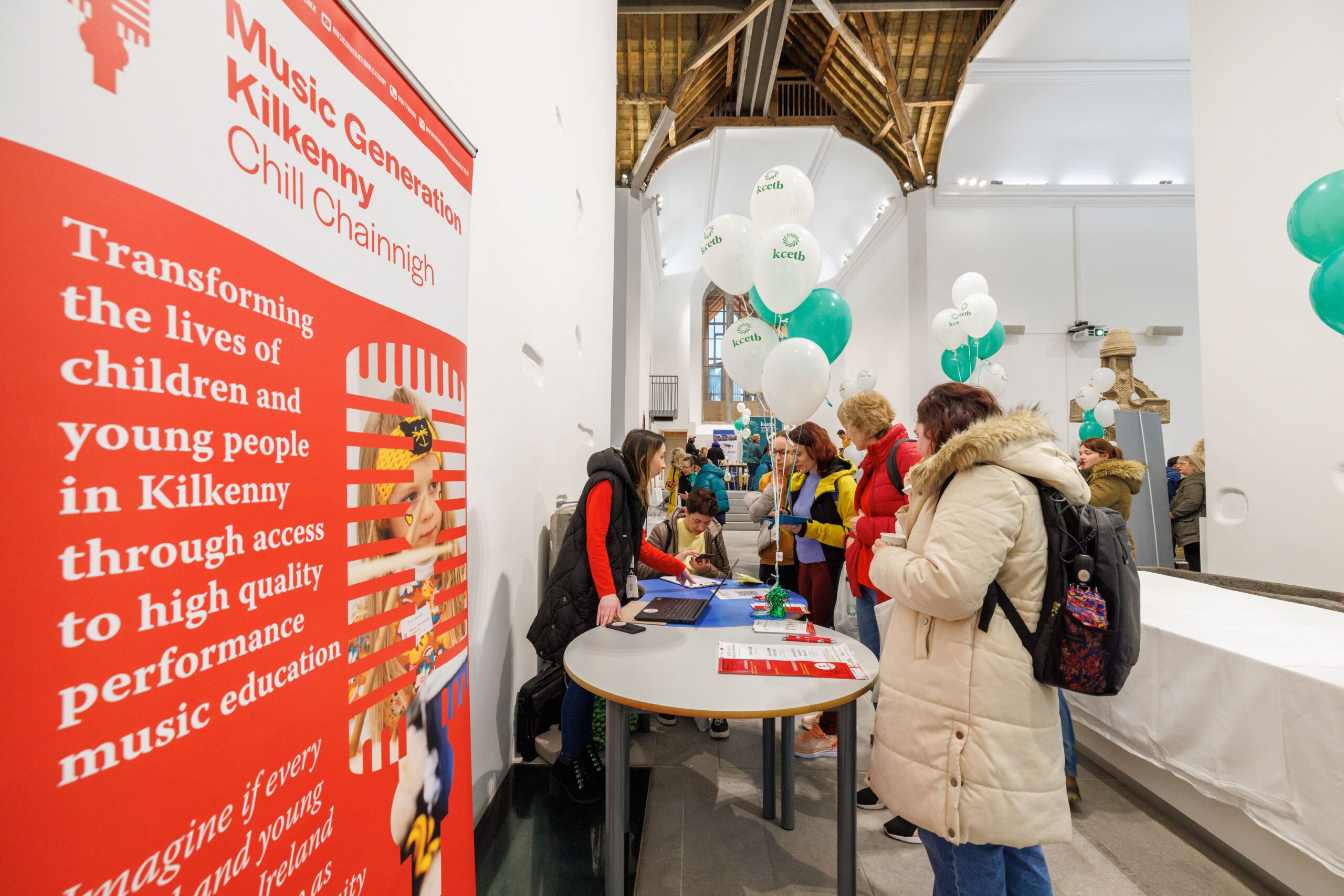 Despite the adverse weather outside, the venue was a hive of activity as attendees were given information and guidance on the various learning services available to them. Amongst the learners and tutors present were representatives from Community Education, Kilkenny Youthreach, Back to Education Initiative (BTEI), Music Generation Kilkenny, VTOS (Vocational Training Opportunities Scheme), Adult Literacy and Family Learning – all KCETB services.
KCETB's Director of Further Education and Training (FET) Martha Bolger welcomed all of the learners and said they epitomised all that was great about KCETB. She was joined by KCETB chief executive Eileen Curtis and KCETB Adult Education Officers John O'Neill and Bernadette O'Rourke.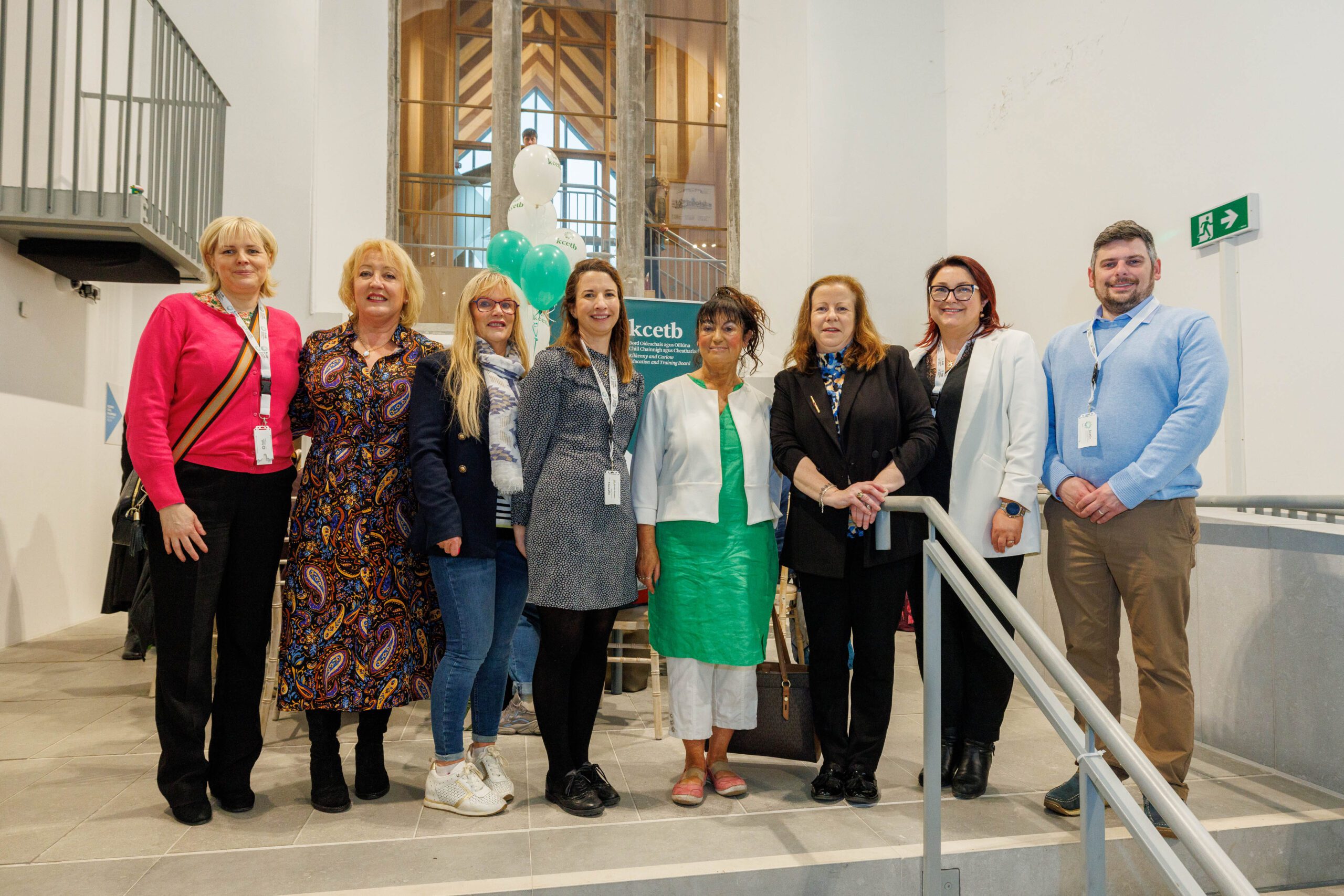 Staff members in attendance included Sharon Tighe from Kilkenny Adult Guidance Service and Teresa Comerford from Community Education. K-Cat, which is supported by Community Education under Siobhán O'Brien, was represented by Alice Bennett and Rachel Burke who hosted a workshop inspired by the work of Frida Kahlos. Rachel painted portraits of the visitors while Alice facilitated collage and drawing.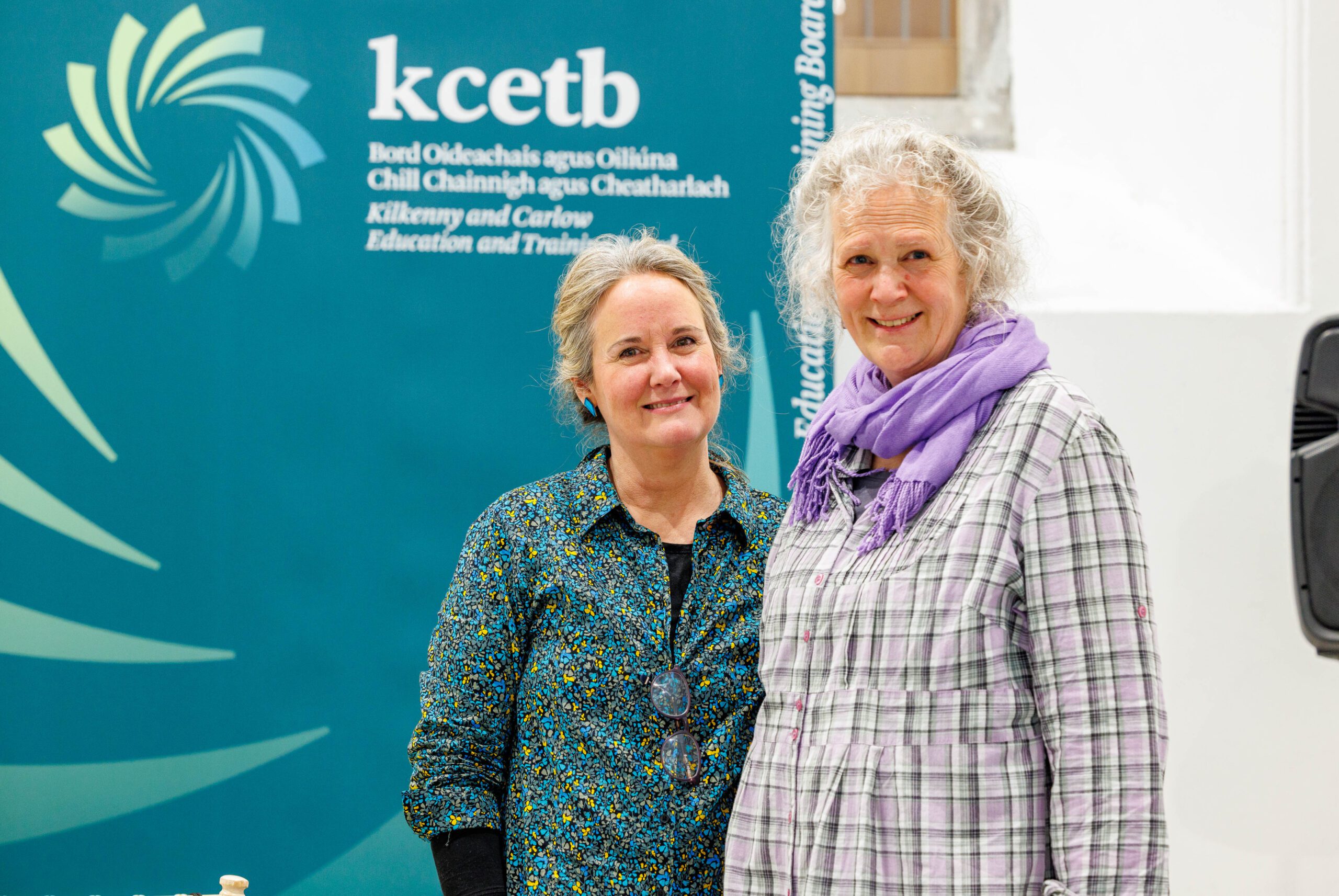 BTEI was represented by Clare Jackman and Michelle Keary who provided individual information and advice on the service. Sinead Blanchfield and Ciara Kelly of Music Generation Kilkenny spoke to potential students about their various programmes. Separately, students from Kilkenny Youthreach demonstrated VR headsets – an activity that generated much interest.
Carmel Bryan and Carmel O'Neill spoke to visitors about KCETB's Adult Literacy and Family Learning services, respectively. The family learning model, that begin in St John's primary school, has now expanded to county Kilkenny, including Castlecomer and Johnstown. It recognises the key role of parents in the education of their children and fosters better academic outcomes for children and better relationships between parents and schools. The service is going from strength to strength.
VTOS Kilkenny Coordinator Geraldine Moran, alongside colleagues Charlotte Beattie and Sean Lawless, presented 'A slice of VTOS Life' at their stand. Their display included art craft and design, photography, cookery, ceramics and a wealth of information on the QQI level 5 business award, the level 3 award in general learning, and the vast range of City and Guilds Awards available to learners.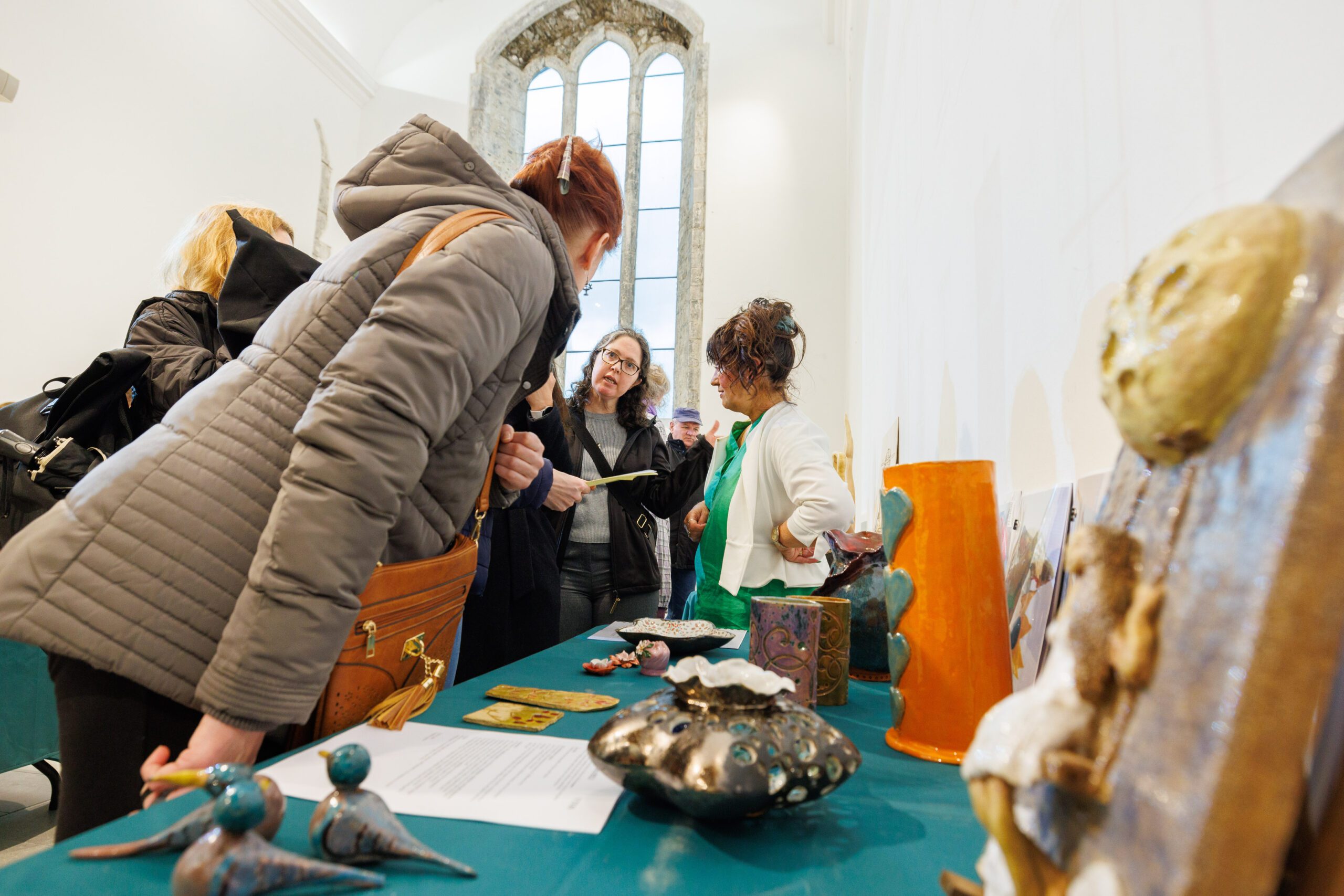 The Kilkenny Adult Guidance stand was busy. The team of Orla Reddy, Donna Patton, Joan Howley and Siobhan Murphy offered guidance and information on education, training and career options. They explained that the Adult Guidance Service, which is free and professional, enables potential learners to explore their strengths and skills, identify goals and make informed decisions.
Further information on courses and options is available at www.kcetb.ie and at www.fetchcourses.ie
Caption main image: Michelle Cleary, BTEI Clerical Officer and Claire Jackman BTEI Co-Ordinator at the adult learner showcase at Medieval Mile Museum, Kilkenny