KCETB would like to congratulate Cork ETB's National Learning Network on winning the ETB Anthem Competition.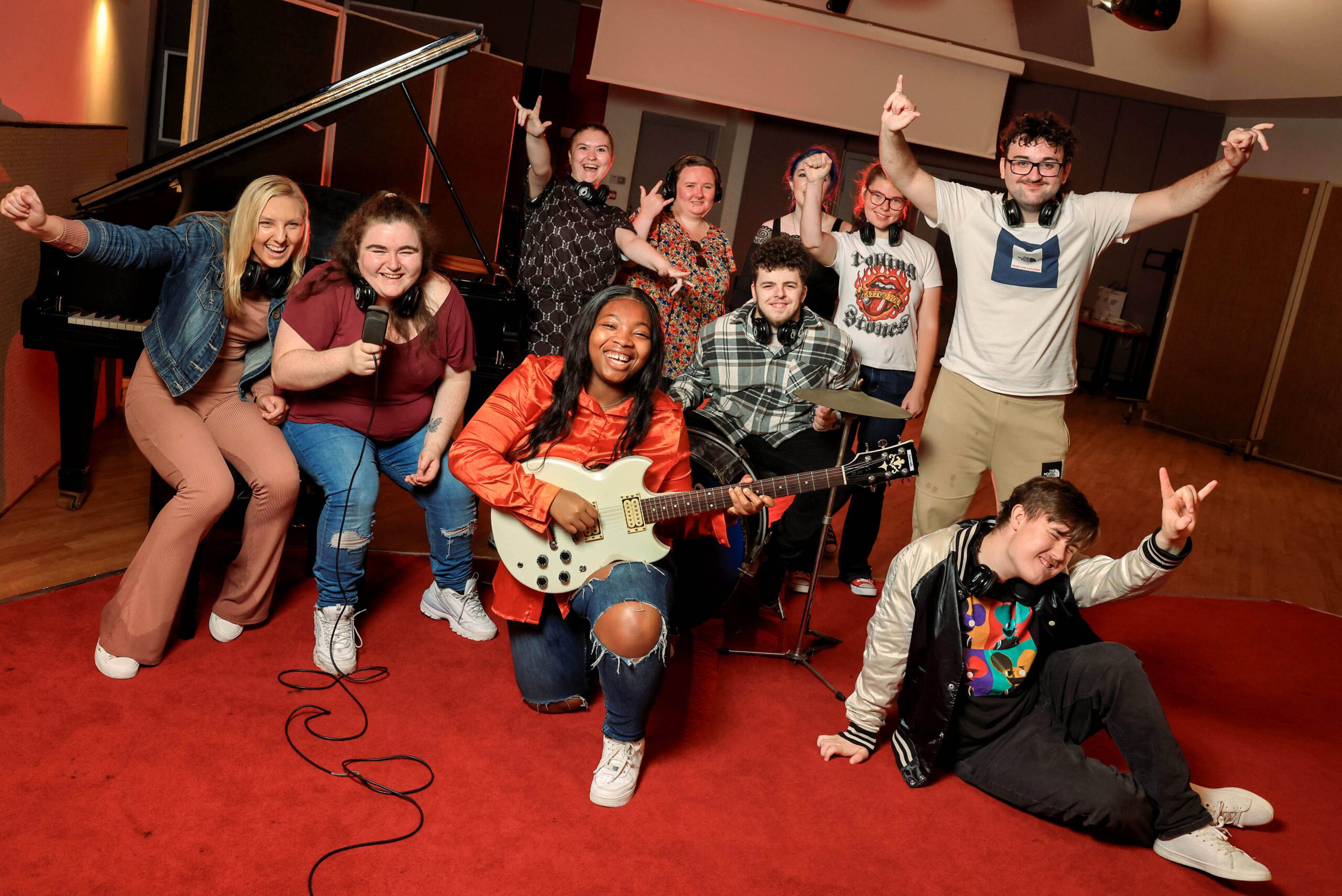 The winning anthem, Find Your People, was written by ten ETB learners aged 16-33 years on the Skills for Life programme at National Learning Network Hollyhill, funded through Cork ETB. NLN Hollyhill provides a range of training, support and confidence-building skills to people who have had an accident, illness, injury or have a disability and extra support needs. The young learners worked collectively to write lyrics, rap, sing and create an uplifting anthem that captures the essence of empowerment, inclusivity and lifelong learning within education and training, according to the judges.
"I was privileged to be on the judging panel earlier this year.", said Limerick Based rapper MuRli. "I think the learners did an incredible job in writing and performing this song and it really encapsulates the inclusive values and ethos of the ETBs. Find your People is a great anthem and I'm really glad we found these people!".
The composers followed in the footsteps of U2, The Cranberries, Lady Gaga and The Rolling Stones last Friday by recording Find Your People at the iconic Windmill Lane studios in advance of its formal adoption as the anthem of more than 340,000 learners across Ireland's 16 Education and Training Boards (ETBs).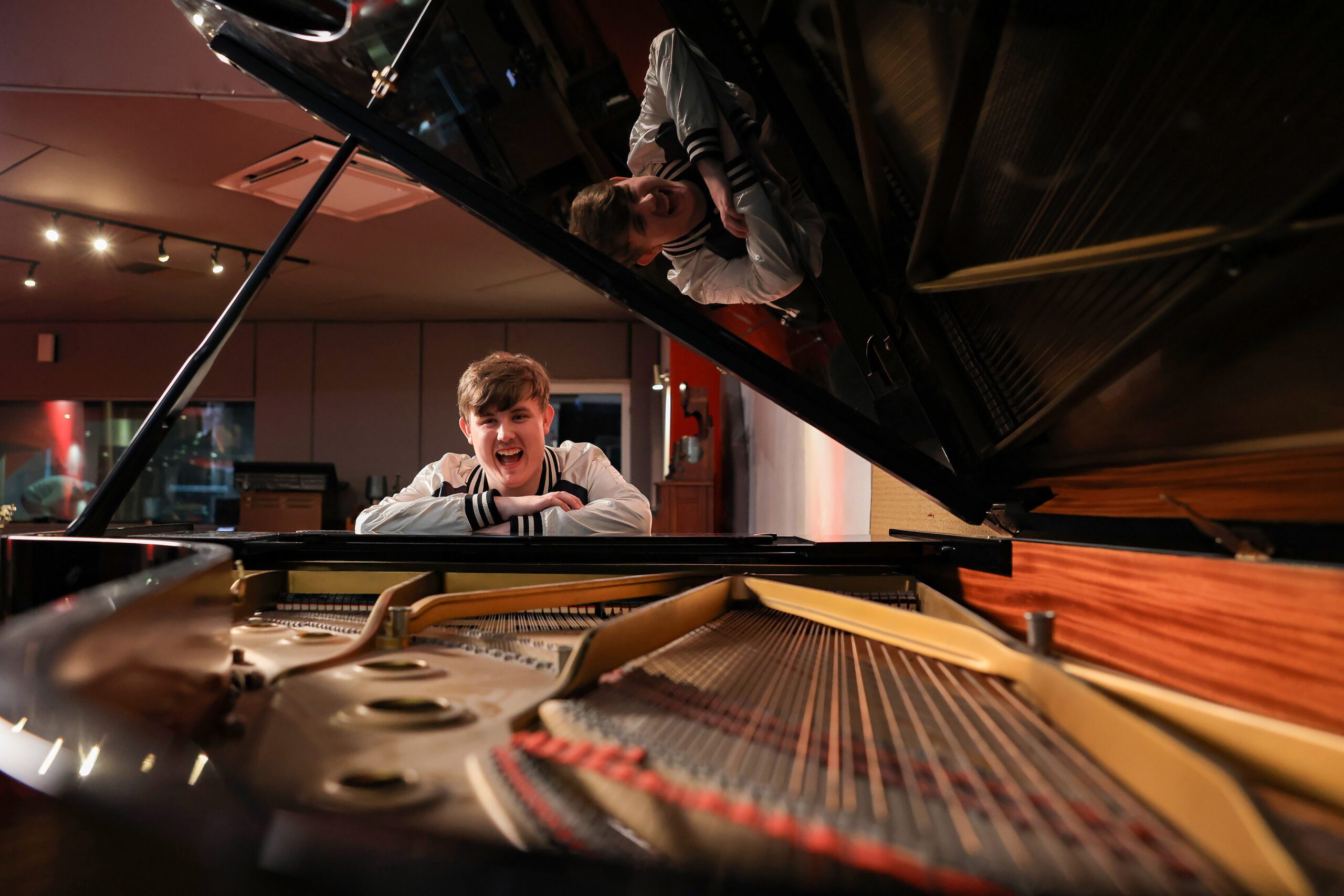 The winning composers were elated to be at Windmill Lane to record their song. One of the singers, Kane Buckley, said, "We are free to express ourselves at Cork Learning Network. It is a place where everyone is equal and can learn. It has given me confidence to talk to people. The song is about that. Hopefully it will encourage people to learn about ETBs and to join courses, and they will find their people too".
Riverdance composer Bill Whelan, rapper/songwriter MuRli, and musician/composer Ellen Cranitch were the  judges of the ETB Anthem Competition, an initiative that was proposed by KCETB to mark the 10-year anniversary of the establishment of Education & Training Boards. Education & Training Boards Ireland invited learners and participants in all ETB schools, colleges and programmes around the country to compose an anthem to celebrate the work and core values of the largest state providers of education and training. The initiative was run in partnership with Music Generation, Ireland's national music education programme that gives children and young people access to high-quality performance music education.
As well as recording their anthem with a music industry professional in Windmill Lane Recording Studio, the winners will premiere their Anthem on the 28 September at the ETBI National Conference, performing in front of the 16 Education & Training Boards. The song will also be released and form part of a nationwide campaign to promote the services of ETBs. Competition runners up Tullamore Community Training Centre, part of Laois & Offaly ETB, will receive an award and a masterclass with Music Generation.
Main image caption: Pictured at Windmill Lane are Kane, Chantelle, Praise and Shane, learners on the on the Skills for Life programme at National Learning Network Hollyhill, funded through Cork ETB who composed the winning ETB Anthem. Pic: Marc O'Sullivan