Something's cooking in St. John's Parish, Kilkenny thanks to a wonderful initiative undertaken by Kilkenny Adult Learning Service and the parents of St. John's Junior and Senior Schools – the creation and publication of a school cookbook that has just been launched.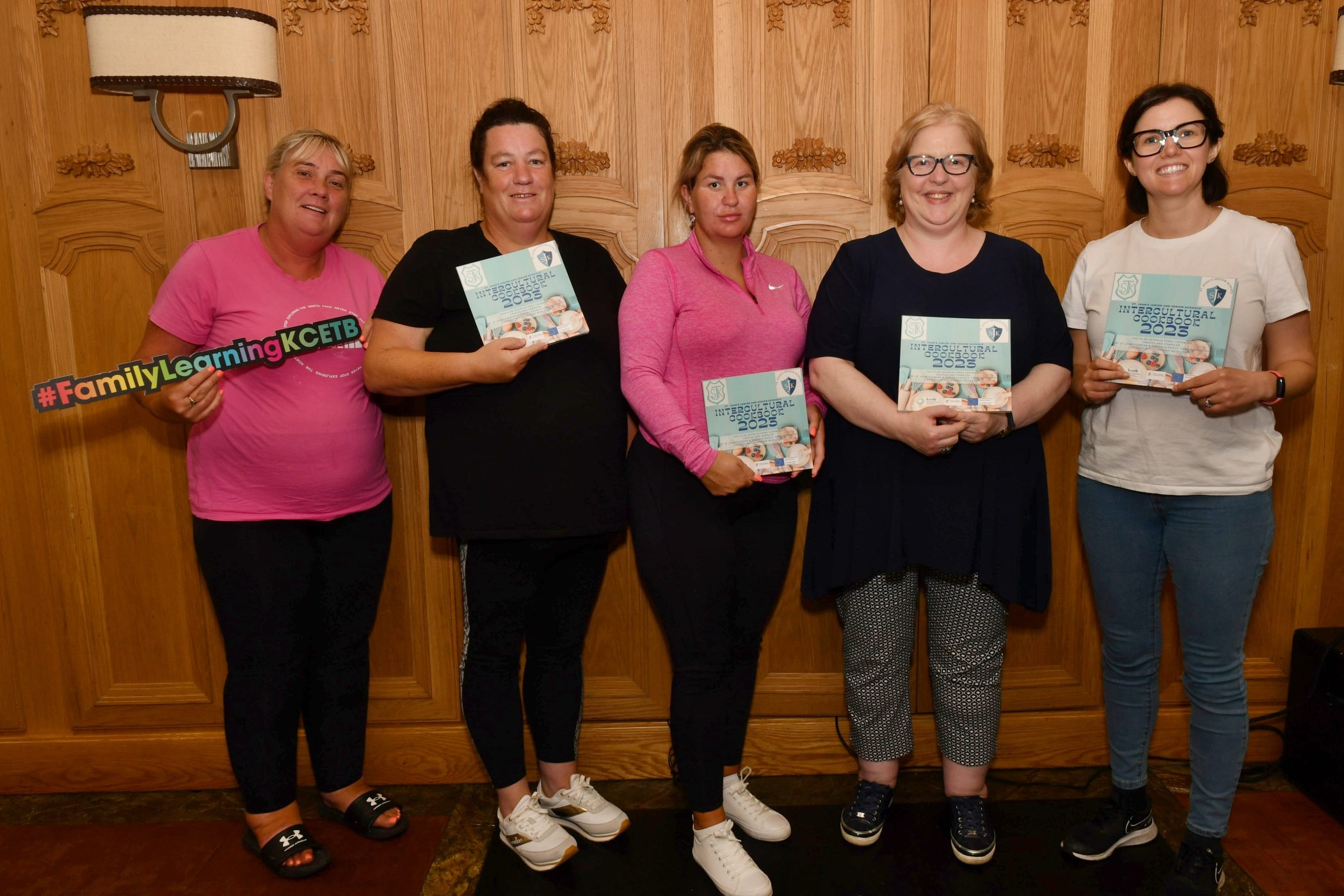 The parents of St John's have been meeting every Friday to work on the project which was developed as a family learning programme between Kilkenny and Carlow ETB (KCETB) and St. John's. There are students of 27 different nationalities attending St. John's Junior and Senior Schools and the cookbook project was an opportunity to bring parents, grandparents and carers from diverse cultural backgrounds together through food, experiences and the sharing of cultures.
Entitled The Intercultural Cookbook 2023,  the parents collated all of the recipes and required information for the book, undertaking field trips to places of local interest as part of their research.  The parents also made aprons for the book's photos which were taken by a school parent, Peter Hilliard. There was great fun and engagement cooking together, sharing recipes and taking part in cooking challenges over the course of the project that was managed and coordinated by Orla Mackey, St. John's Home School Community Liaison Co-ordinator, alongside Carmel O'Neill and Rachel White in KCETB.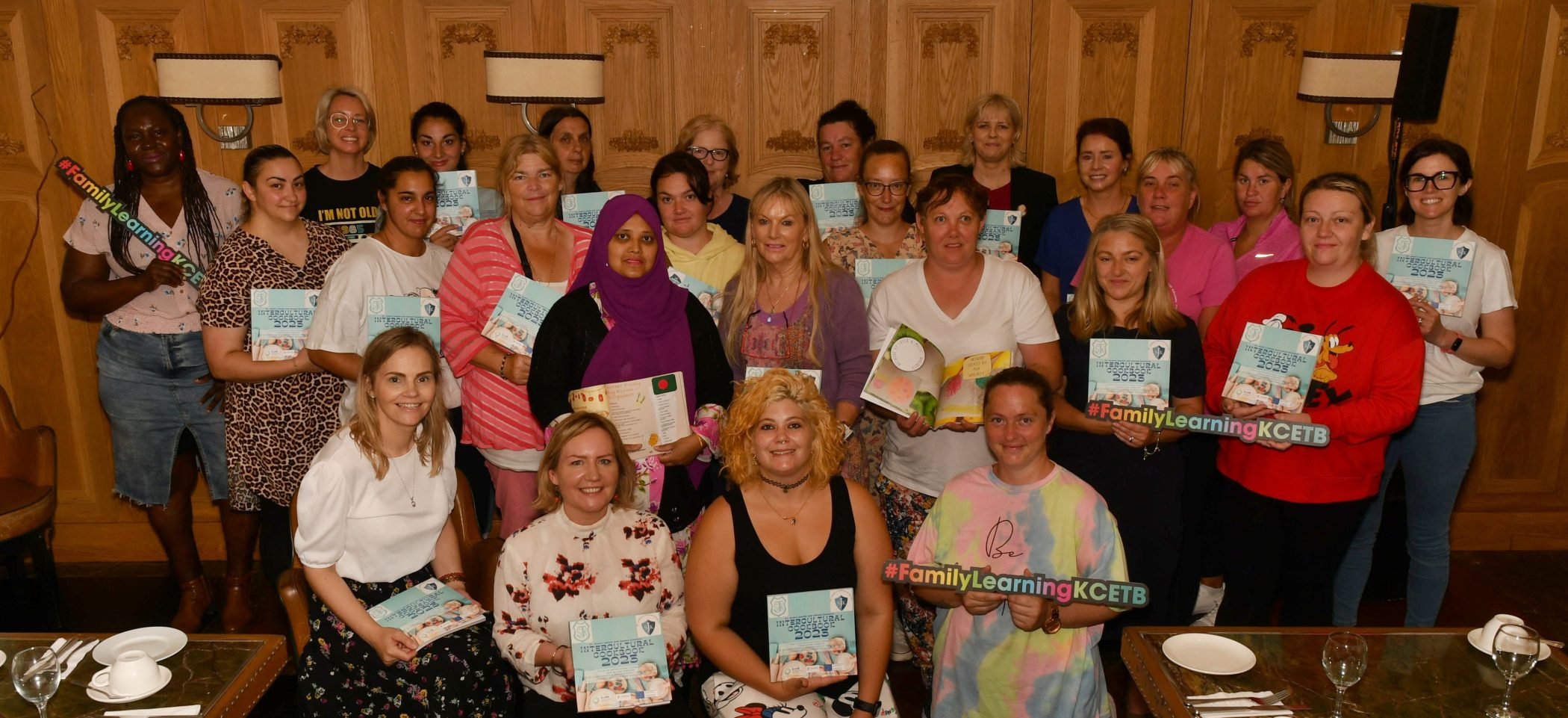 KCETB Adult Literacy Co-ordinator Carmel Bryan commented, "This cookbook project was run as one of our Family Learning Programmes. It has given parents, grandparents and carers a chance to experience many different types of food from other countries. It has opened a world of opportunity in relation to the various dishes and ingredients that are associated with other cultures. Working together on this project involved social interaction, collaboration, and the possibility of sharing some family recipes. As the Adult literacy organiser, I am proud to have the opportunity to be part of this learning journey. I would like to extend my congratulations to all those involved in this project.".
Principal of St. John's Junior School Mary O'Neill commented, "St. John's Junior School is delighted to be involved with the KCETB family learning project. The tutors are amazing.  They curate projects that are as much about forming connections and creating experiences, as they are about learning.  The home school liaison coordinator supports the parents and the tutors in the facilitation of these projects.  Congratulations on this year's intercultural cookery course!  The cookery book that has resulted from their efforts is very impressive.  I hope they enjoyed the journey as much as we are enjoying its results."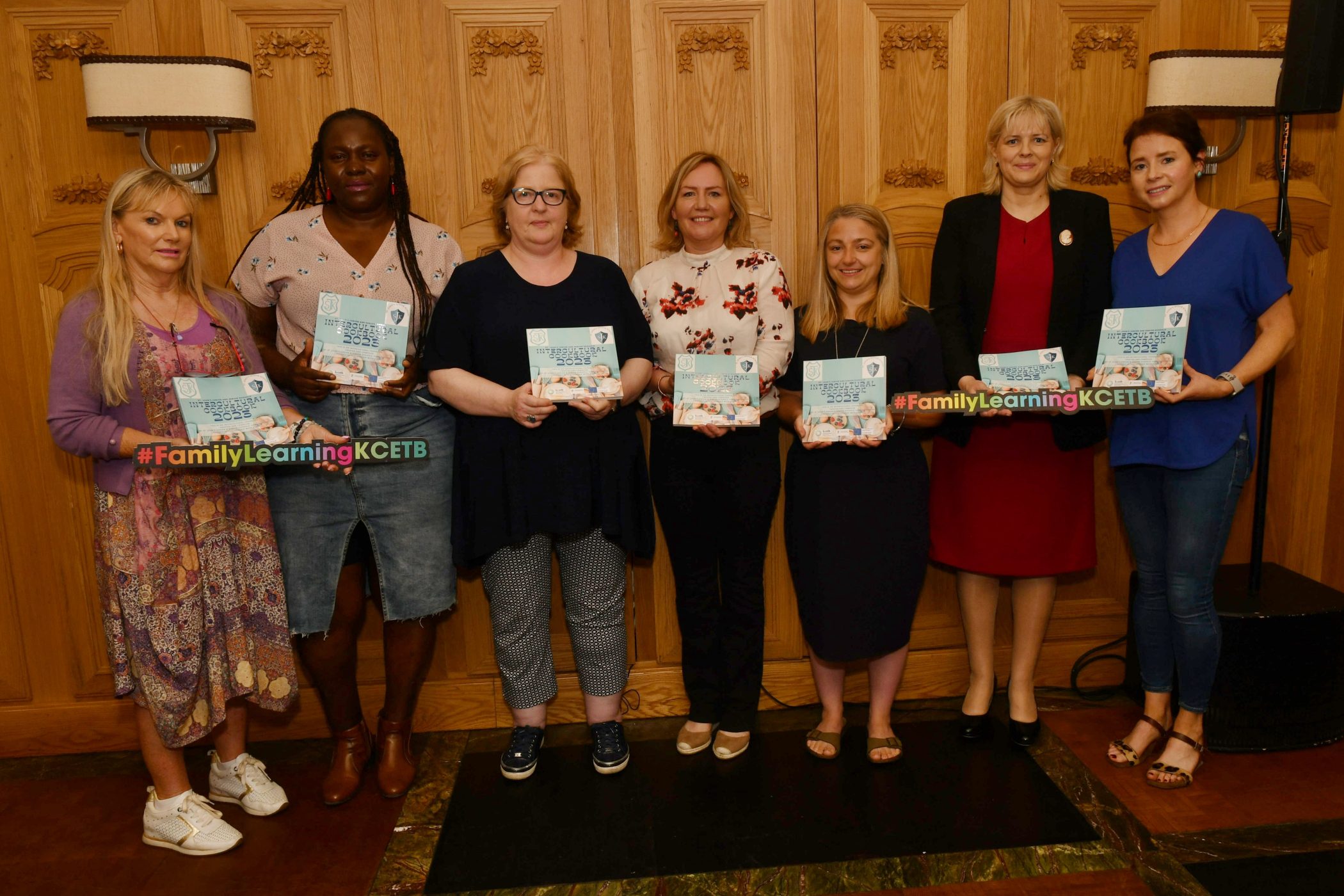 Commenting on the success of the project, Brian Roche, St. John's Senior School Principal said, "The community of St. John's has been the lucky beneficiary of many a successful initiative supported by KCETB. This particular project has brought great joy to the families associated with the school".
Family learning programmes have been running in St. John's  Junior School since 2015 and, more recently, in many other locations other throughout Kilkenny City and county. Family Learning values the parent as the first and most natural teacher of their children and it recognises, that the home is a valuable learning place. Family Learning Programmes aim to support the parent in their child's education, it aims to create a community in which a parent feels supported and encouraged to continue their own learning journey.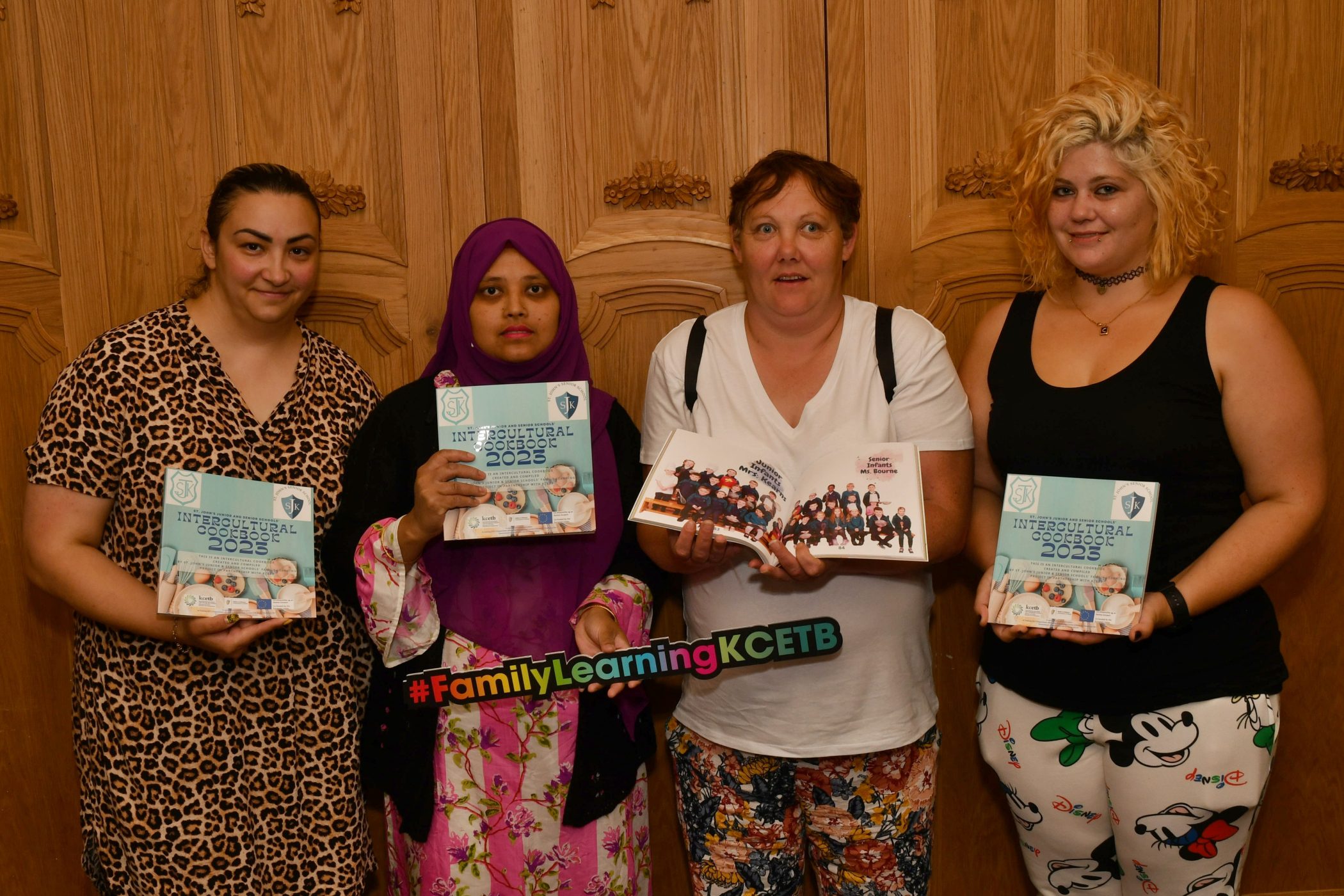 The Intercultural Cookbook 2023 costs €5 and is available from St. John's Senior School and St. John's Junior School.
Main image caption: Students from St. John's School, Kilkenny. Photo credit: Peter Hilliard. All other photos by Harry Reid.