(Thurs. 14 September, 2023)  – The Adult Literacy Service offered through Kilkenny and Carlow Education and Training Board (KCETB) is collaborating with the multi Oscar-nominated animation studios Cartoon Saloon on an engaging intergenerational family learning project launching next week entitled One Book One Film For All.
The aim of the initiative, conceived by KCETB's Adult Learning Service,  is to use the award-winning Cartoon Saloon book and movie WolfWalkers as an opportunity to read, watch and discuss the film as a family learning initiative and to enjoy a programme of supporting activities in schools, adult learning centres, family resource centres and libraries across Kilkenny and Carlow.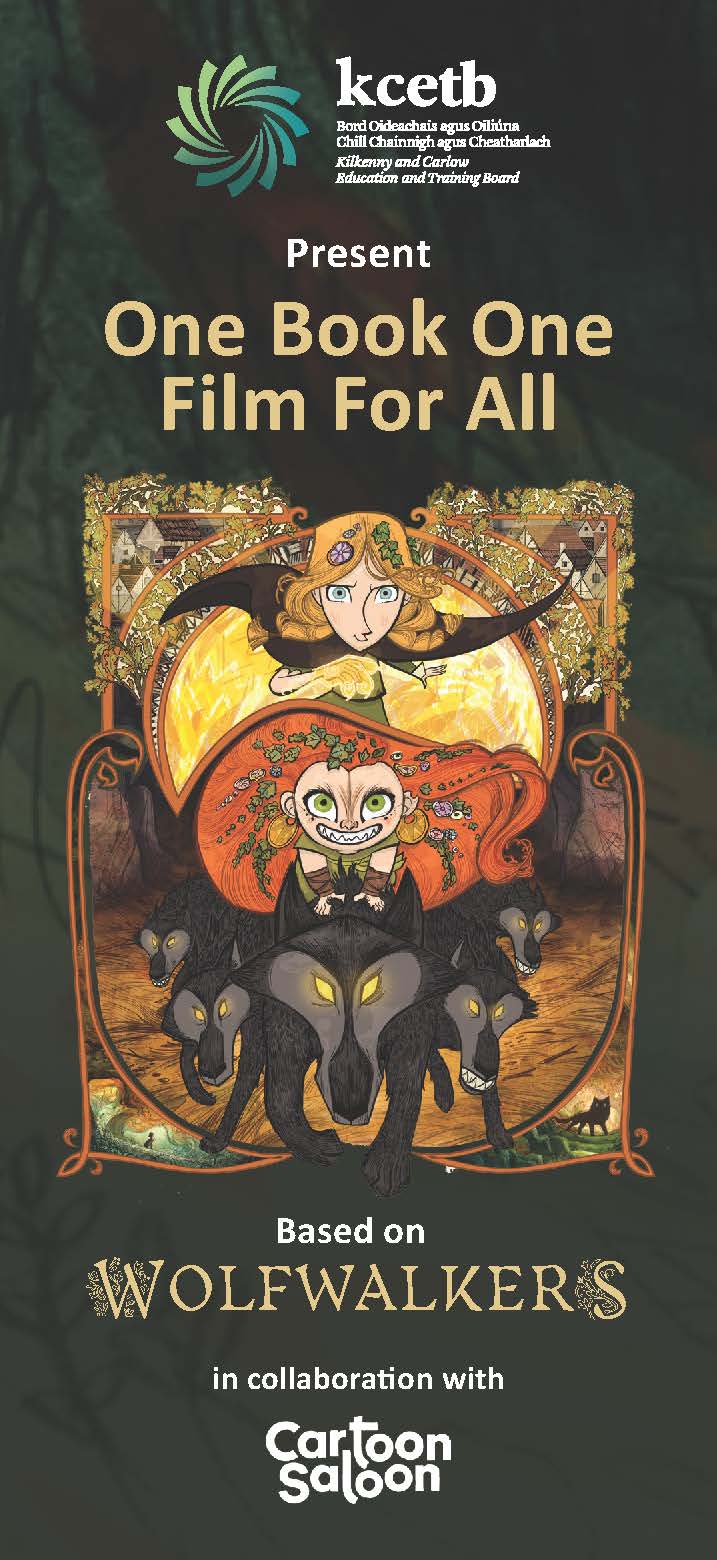 The diverse programme of events for One Book One Film For All includes:  free screenings of Wolf Walkers at two separate events in Visual Carlow and the Watergate Theatre, Kilkenny; a week of scavenger hunts in any woodland settings; a live quiz  on KCLR on Wednesday 25th October called WOW-WolfWalkers on the Wireless; family writing activities for adults and children entitled Walkwalkers Scéal Eile  at Delta Centre, Carlow and at Rothe House, Kilkenny; and two online events with Matchbox Mountain, hosted by animator Eimhín McNamara and Pádraig Fagan, who will show how Wolf Walkers was brought to the screen.
The output from WalkWalkers Scéal Eile will be displayed at the Butler Gallery and VISUAL Carlow from 19-21 October.
Family learning and intergenerational learning has been at the heart of KCETB's provision for many years and the organisation works closely with local principals and home school community liaison co-ordinators.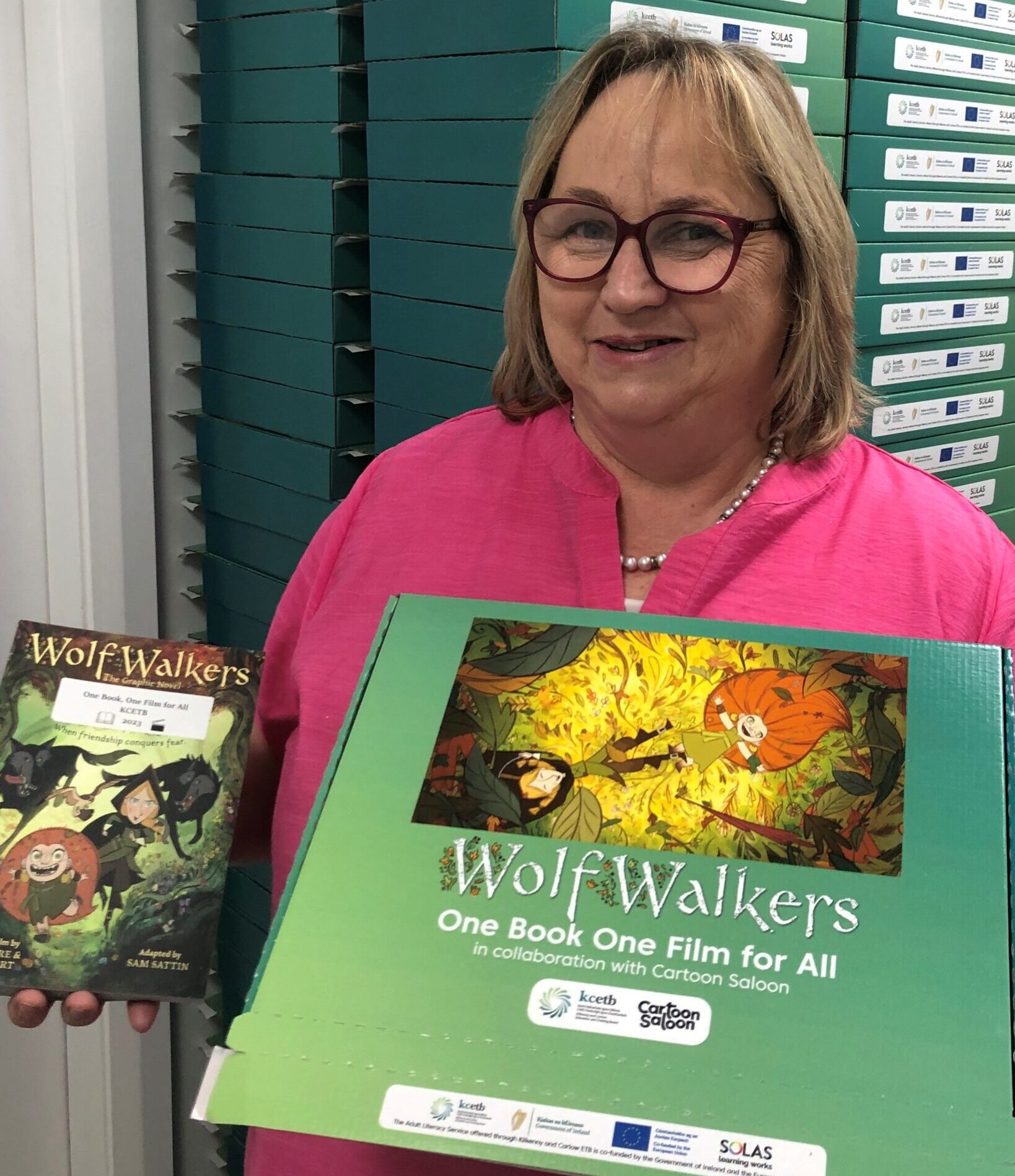 "The One Book One Film for All is an innovative and collaborative project, which will enable a cross-society approach and provides an opportunity to raise awareness in relation to the Adult Literacy for Life message and facilitate adults throughout Kilkenny and Carlow to take the first, or next step, in engaging with learning opportunities in a creative, enjoyable, supportive and person-centred way. Everyone in the Adult Literacy Service in KCETB is delighted to be part of this project and we look forward to working with our local partners and to meeting as many adults as possible over the duration of the project", commented Bernadette O'Rourke, Adult Education Officer, KCETB.
One Book One Film For All kicks off on 20 September with a ticketed event in the Woodford Dolmen Hotel Carlow for Kilkenny and Carlow schools in the company of celebrated bilingual scealaí/ storyteller Niall De Búrca. The programme runs until 25 October.
Further information on One Book One Film for All is available from Kilkenny Adults Learning Centre 056 7763149 and Carlow Adults Learning Centre 059 9135544
For further information and regular updates follow FB (Kilkenny and Carlow Education and Training Board), X (@KCETB_FET ) and Instagram (FamilyLearningFET)
Main image caption: Helen Walsh, Regional Literacy Co-ordinator, KCETB with some of the materials for the One Book One Film family learning initiative.