The Adult Literacy Service offered through Kilkenny and Carlow Education and Training Board (KCETB) this week launched its new family learning project – One Book One Film For All –  in collaboration with Cartoon Saloon. And there was a touch of Hollywood about the launch when multiple Oscar-nominated Cartoon Saloon founder Tomm Moore joined in the fun and signed books for many of the children attending the event.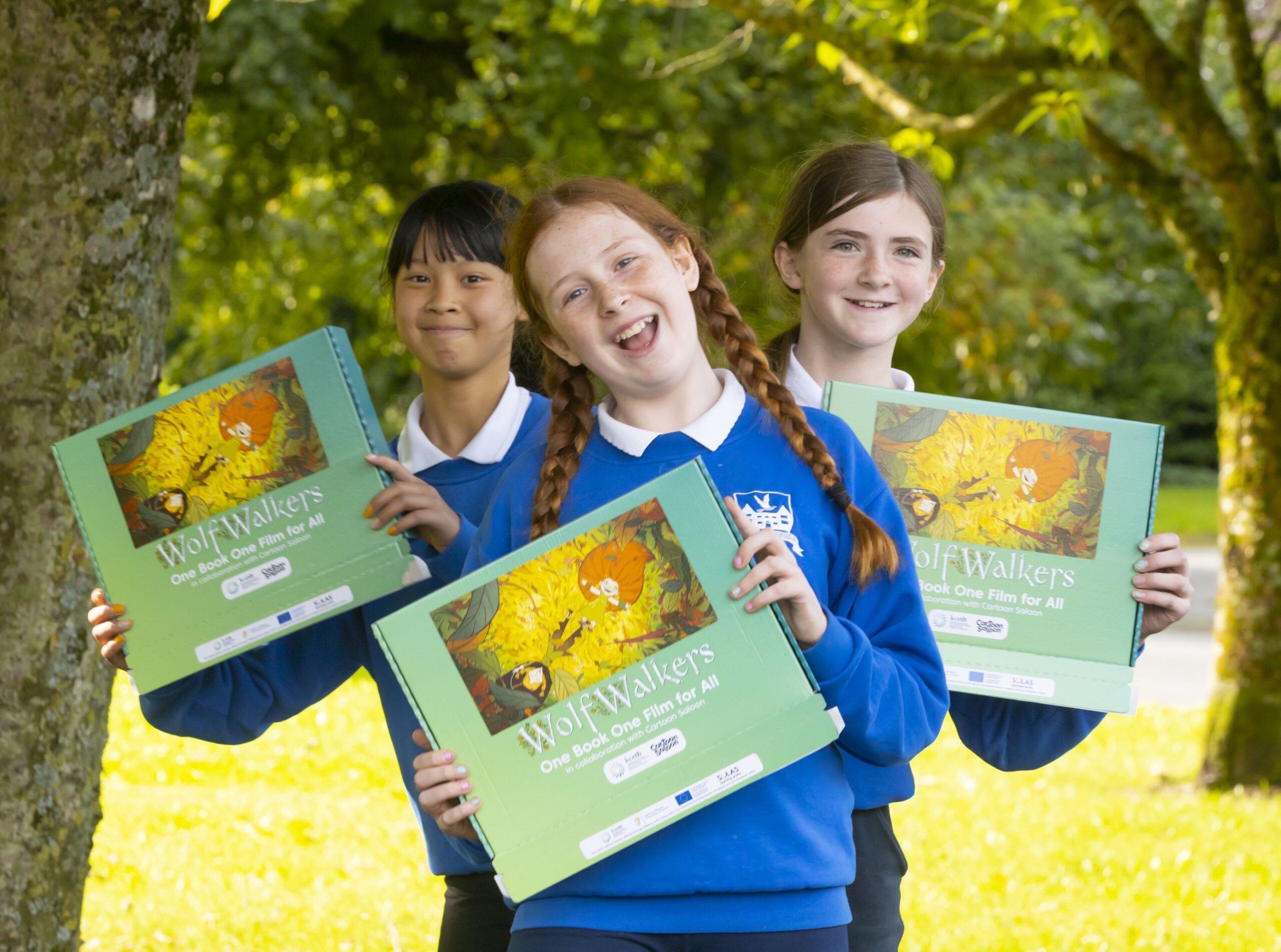 The aim of the initiative, conceived by KCETB's Adult Learning Service,  is to use the award-winning Cartoon Saloon book and movie WolfWalkers as an opportunity to read, watch and discuss the film as a family learning initiative and to enjoy a programme of supporting activities in schools, adult learning centres, family resource centres and libraries across Kilkenny and Carlow.  The launch event in the Dolmen Hotel saw celebrated bilingual scealaí/ storyteller Niall De Búrca bring the WolfWalkers story to life with delighted children laughing, adding sounds to the story and shouting the mantra "Leabhair Power!"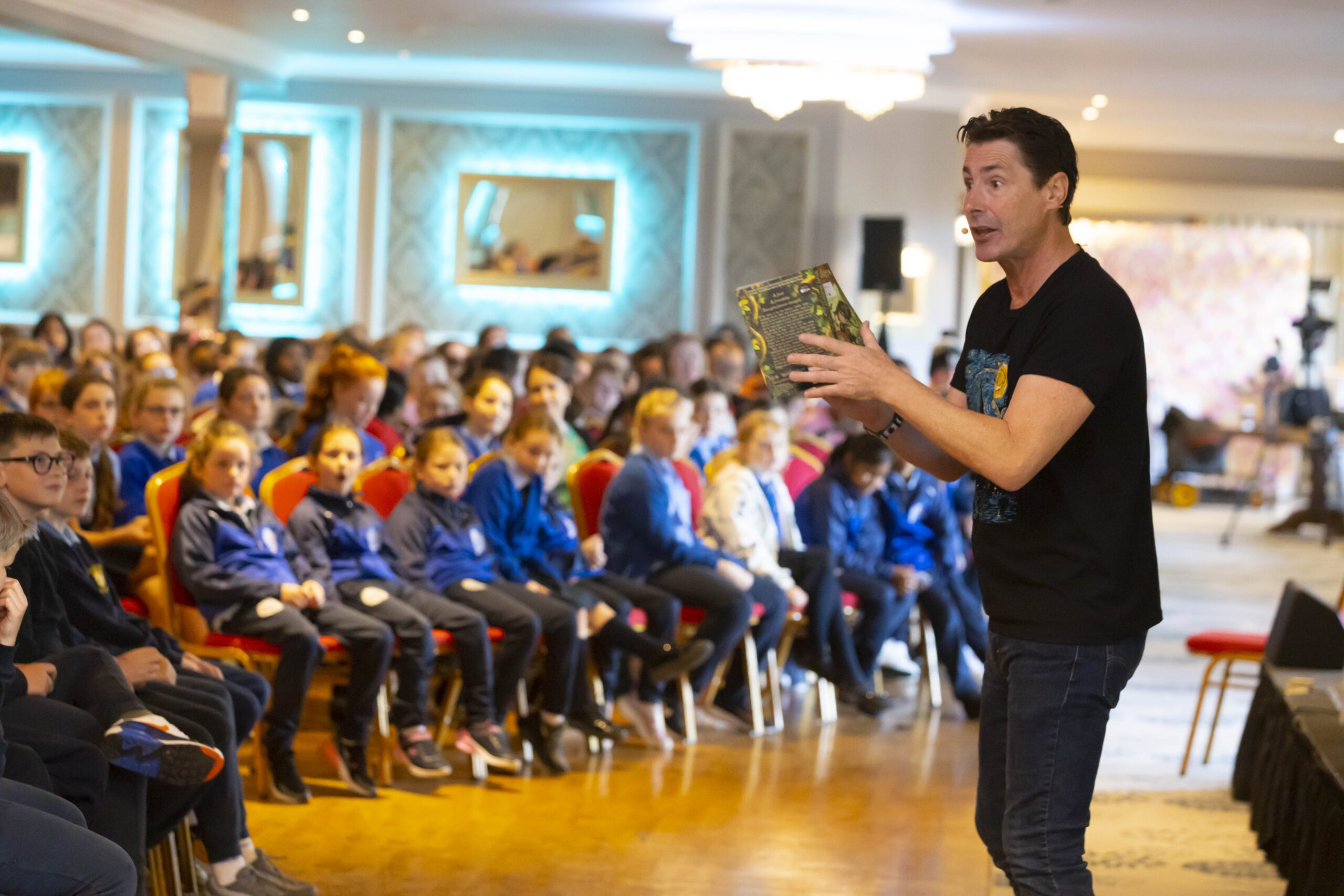 The diverse programme of events for One Book One Film For All includes:  free screenings of Wolf Walkers at two separate events in Visual Carlow and the Watergate Theatre, Kilkenny; a week of scavenger hunts in any woodland settings; a live quiz  on KCLR on Wednesday 25th October called WOW-WolfWalkers on the Wireless; family writing activities for adults and children entitled Walkwalkers Scéal Eile  at Delta Centre, Carlow and at Rothe House, Kilkenny; and two online events with Matchbox Mountain, hosted by animator Eimhín McNamara and Pádraig Fagan, who will show how Wolf Walkers was brought to the screen. The output from WalkWalkers Scéal Eile will be displayed at the Butler Gallery and VISUAL Carlow from 19-21 October.
The programme runs until 25 October. For further information and regular updates follow FB (Kilkenny and Carlow Education and Training Board), X (@KCETB_FET ) and Instagram (FamilyLearningFET)
Main image caption: Pictured at an event for schools in the Woodford Dolmen Hotel Carlow to launch One Book One Film for All is Isabel O'Gorman from Castledermot, who is a pupil at St. Laserian's School, Carlow with Cartoon Saloon founder Tomm Moore and Bernadette O'Rourke, KCETB Adult Education Officer