(Wed. 3rd May) –  The VTOS (Vocational Training Opportunities Scheme) Kilkenny 10th Annual Woodcarving Exhibition opened at Workhouse Square McDonough Junction last Friday featuring a collection of superb pieces from the VTOS students under the guidance of teacher Peter O'Carroll.
MC for the occasion was VTOS Co-ordinator Geraldine Moran who welcomed all the special guests and thanked  Kilkenny and Carlow Education and Training Board (KCETB) for its support for the VTOS programme through its Adult Education Service.  She remarked that the exhibition return was the culmination of a year of hard work, passion and dedication that has produced some superb items in sycamore, birchwood and plywood, among other materials.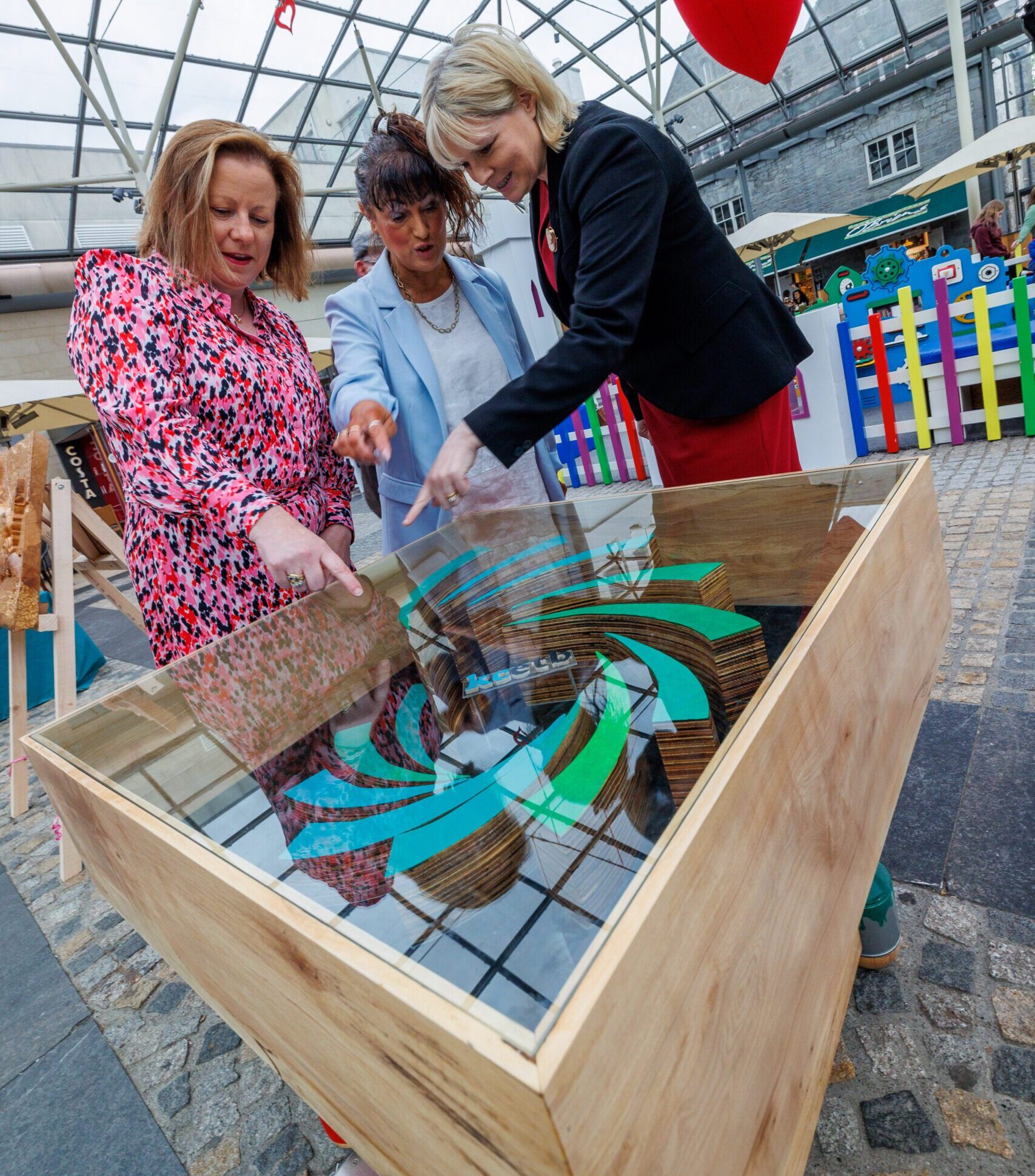 KCETB Director of Further Education and Training Martha officially opened the exhibition and congratulated all participants on their wonderful achievements.  Peter O'Carroll, the class teacher, expressed his delight and immense pride to be working with such a talented group of participants since September 2022.  KCETB Adult Education Officer Bernadette O'Rourke paid tribute to all the participants and congratulated them on their collaborative endeavours, singling out an exquisite carving of the KCETB logo that was a group project by the class.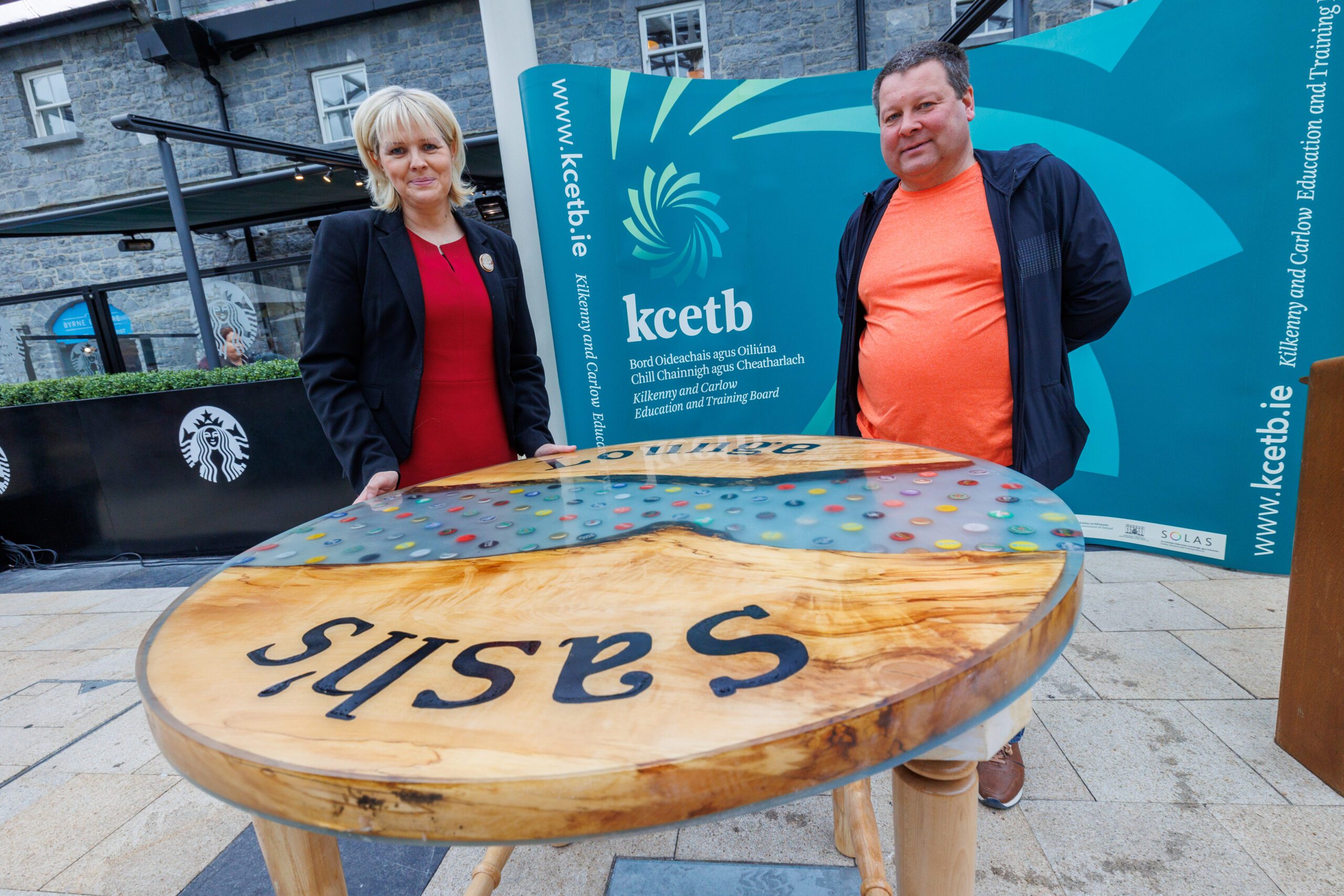 Marian Acreman, the centre manager at MacDonagh Junction also addressed the guests and said MacDonagh Junction was proud to display all the work.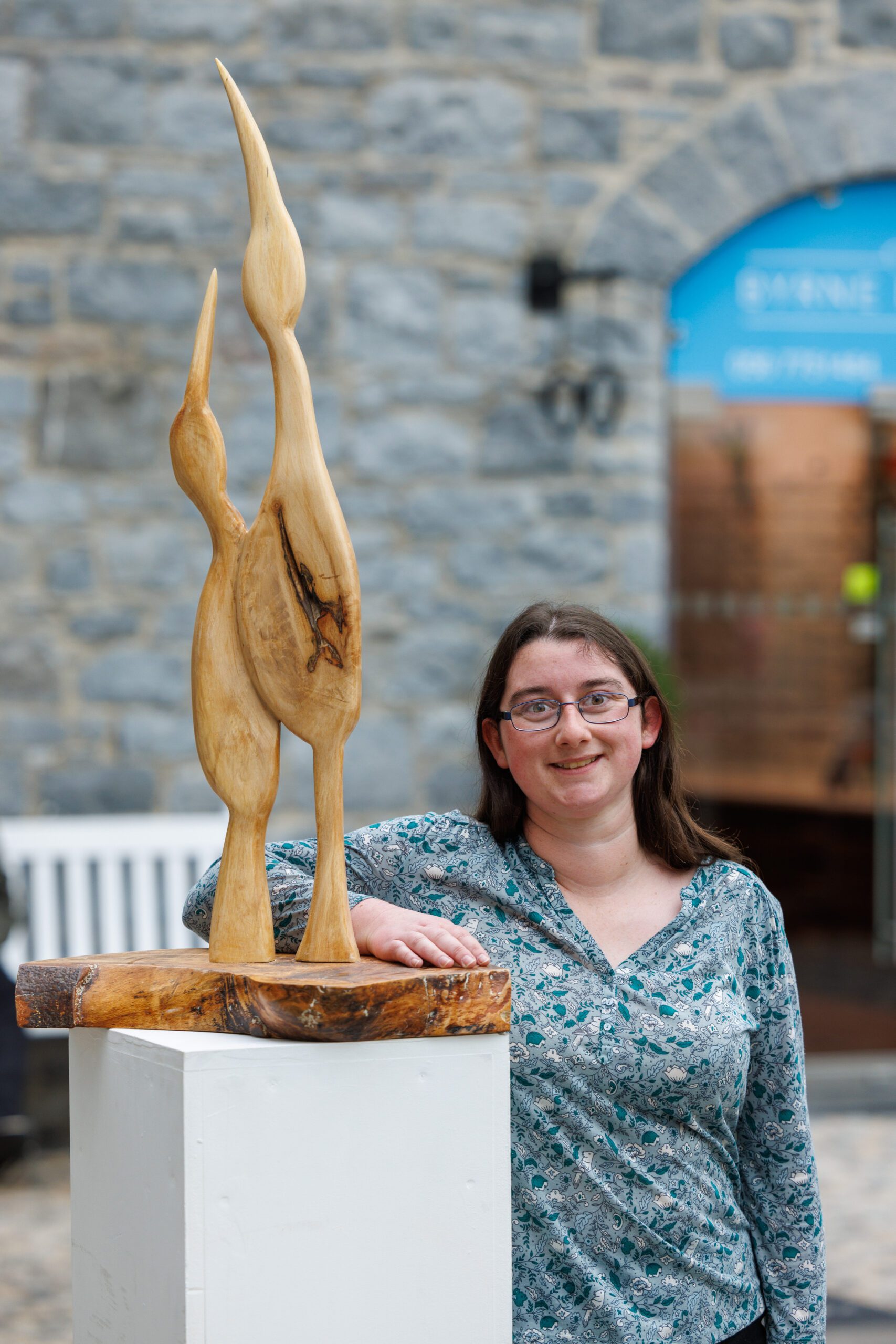 Geraldine Moran stressed the importance of diversity and inclusivity and that the exhibition highlighted those very important aspects of the VTOS programme.  She thanked the makers and invited guests for their attendance and encouraged them to bring along their friends in the coming days to view the exhibition.
The Vocational Training Opportunities Scheme (VTOS) was established to provide a range of courses to meet the education and training needs of unemployed people.  It gives participants opportunities to improve their general level of education, gain certification, develop their skills and prepare for employment, self-employment and further education and training. The range of learning options is delivered in an adult friendly environment. VTOS Kilkenny can be contacted at 056 7764719 or by email info@vtoskk.ie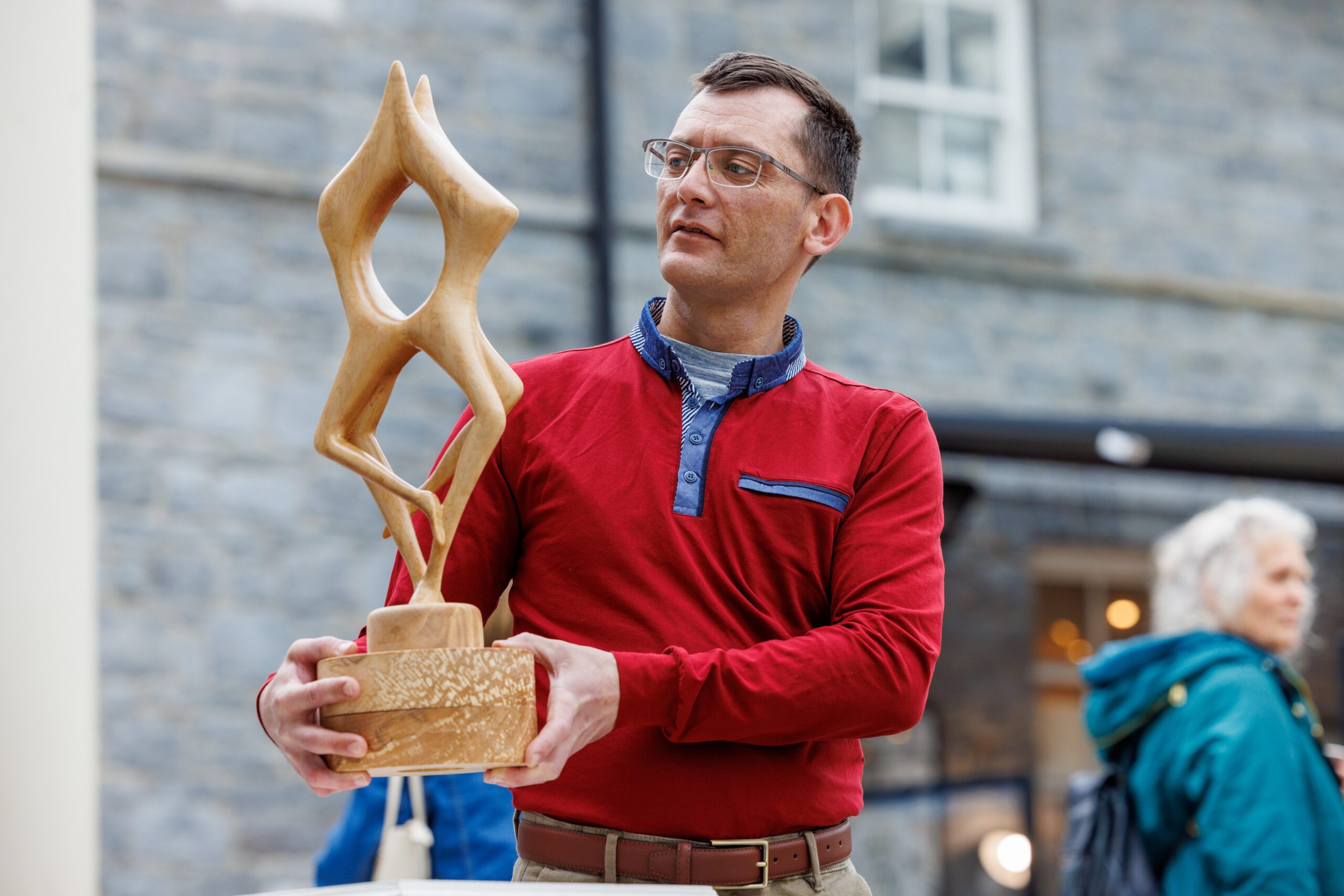 The VTOS Kilkenny 10th Annual Woodcarving Exhibition runs until 5 May at Workhouse Square, MacDonagh Junction Shopping Centre.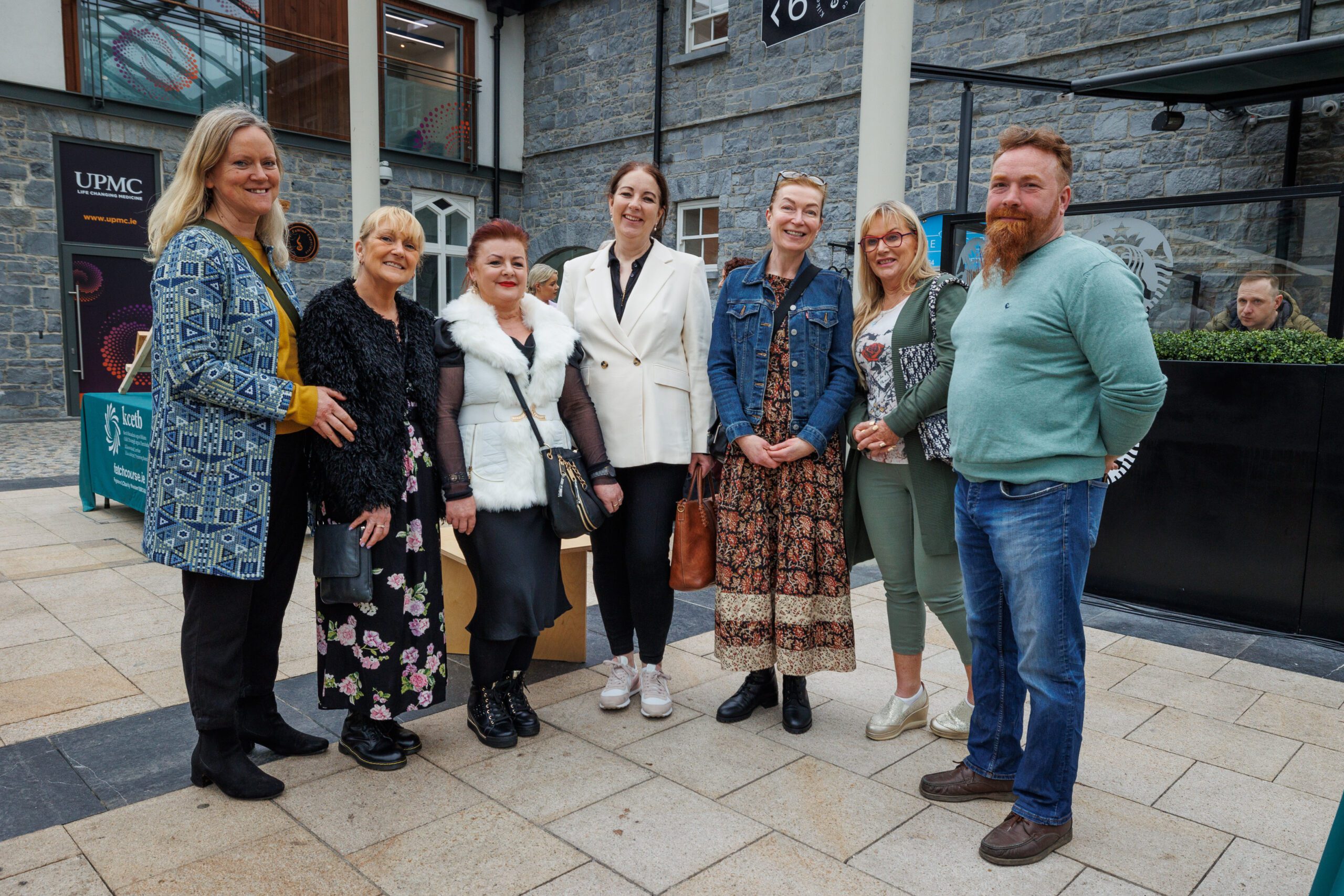 Main image caption: Sadhbh Dunphy (4yrs) from Stoneyford tries out a rocking chair created by Anthony Fitzpatrick