(Mon. 19 December, 2022) – Kilkenny and Carlow Education and Training Board (KCETB) held its annual Adult Learning Service Awards last week at the Ormonde Hotel where students were presented with QQI awards levels 1-3 in reading, music appreciation, internet skills, communications, digital photography, problem solving, general learning, relaxation techniques and English as a second language (ESOL).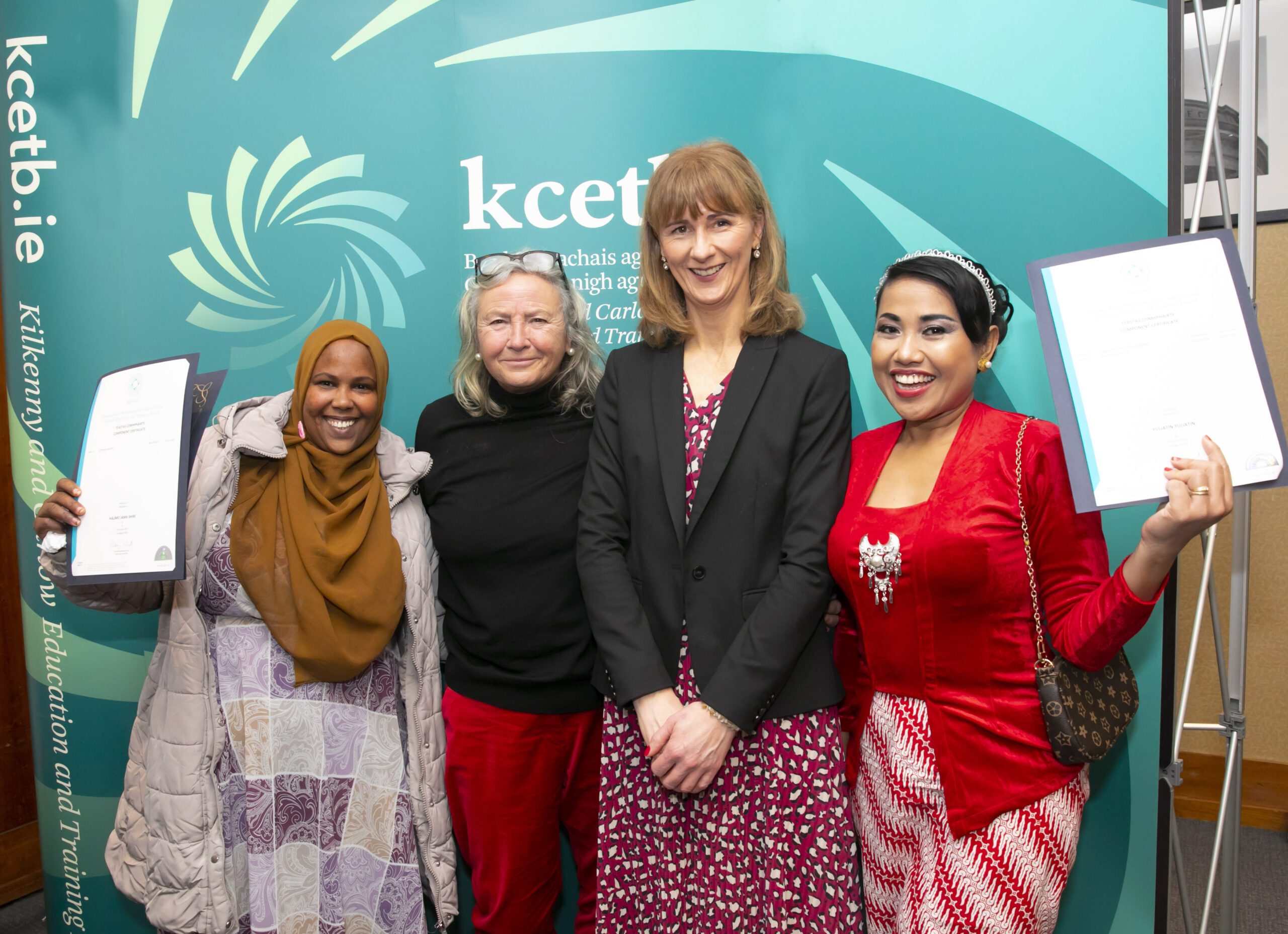 Opening the awards ceremony, Kilkenny Adult Learning Co-ordinator Carmel Bryan welcomed the awardees and their families and acknowledged their hard work. She said it was " a delight" to see so many students from different programmes at the ceremony to accept awards and congratulated them on their achievements. She praised the Kilkenny Learning Service tutors who, she said, "go above and beyond the call of duty in helping their students".
A special welcome was extended to English as a second language (ESOL) students from various countries, including Ukraine, who attended, giving the event a truly international flavour. The ceremony was translated into Ukrainian by Suitlana Saseyi.
KCETB Adult Education Officer Bernadette O'Rourke told the awardees that there are 900 people in 30 different locations across Kilkenny doing courses in QQI awards level 1-3 with Kilkenny Adult Learning Service. " You should be very proud of what you have accomplished", she said.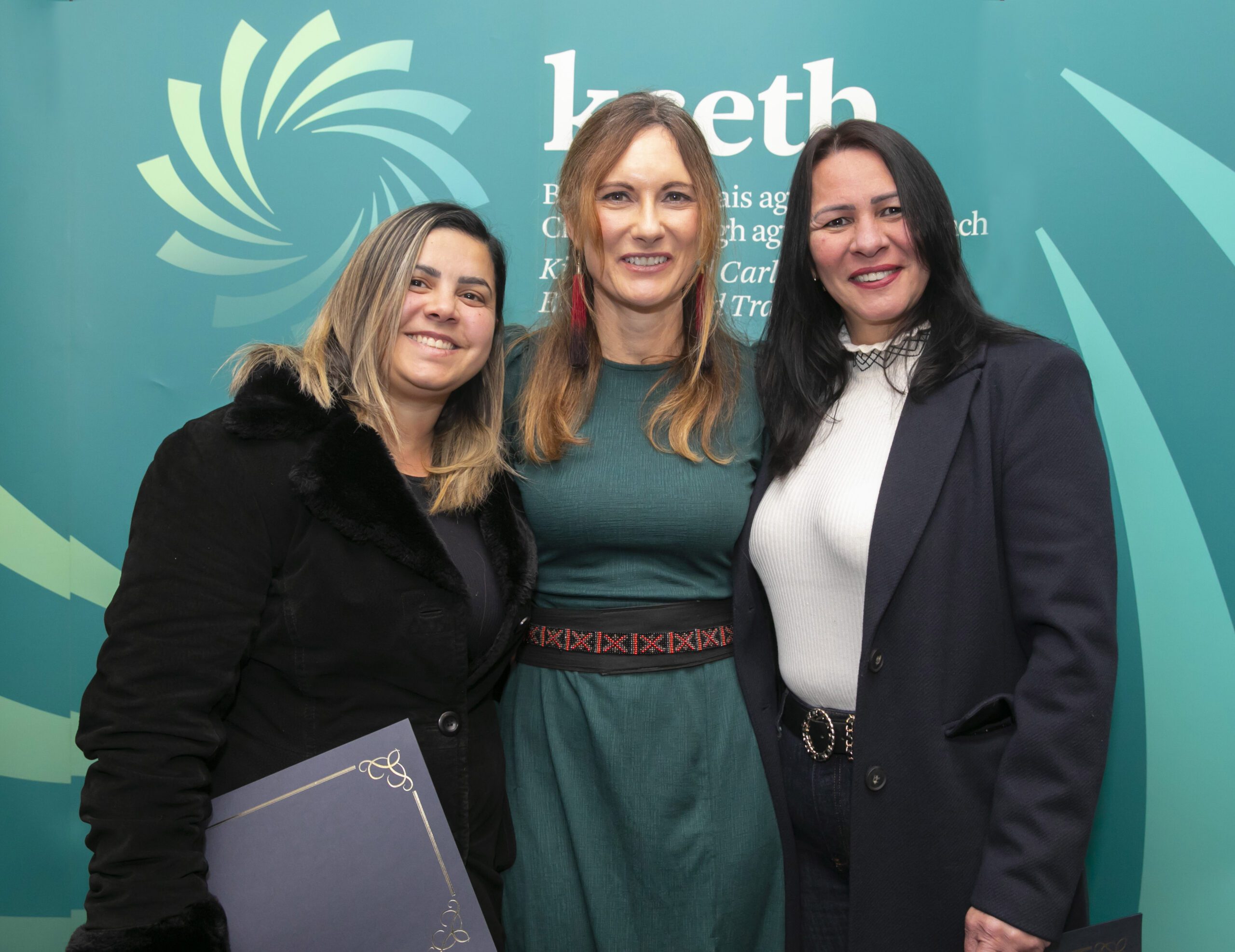 There were contributions from some of the students. Thomas Collins, who studied ICT skills through KCETB Adult Education Service addressed the gathering. Explaining how he upskilled in Word, Publisher, spreadsheets and databases, he commented, "You are never too old to learn".
Principal of St John's Junior School Mary O'Neill was a special guest and spoke about the benefit of the Family Learning Project with KCETB.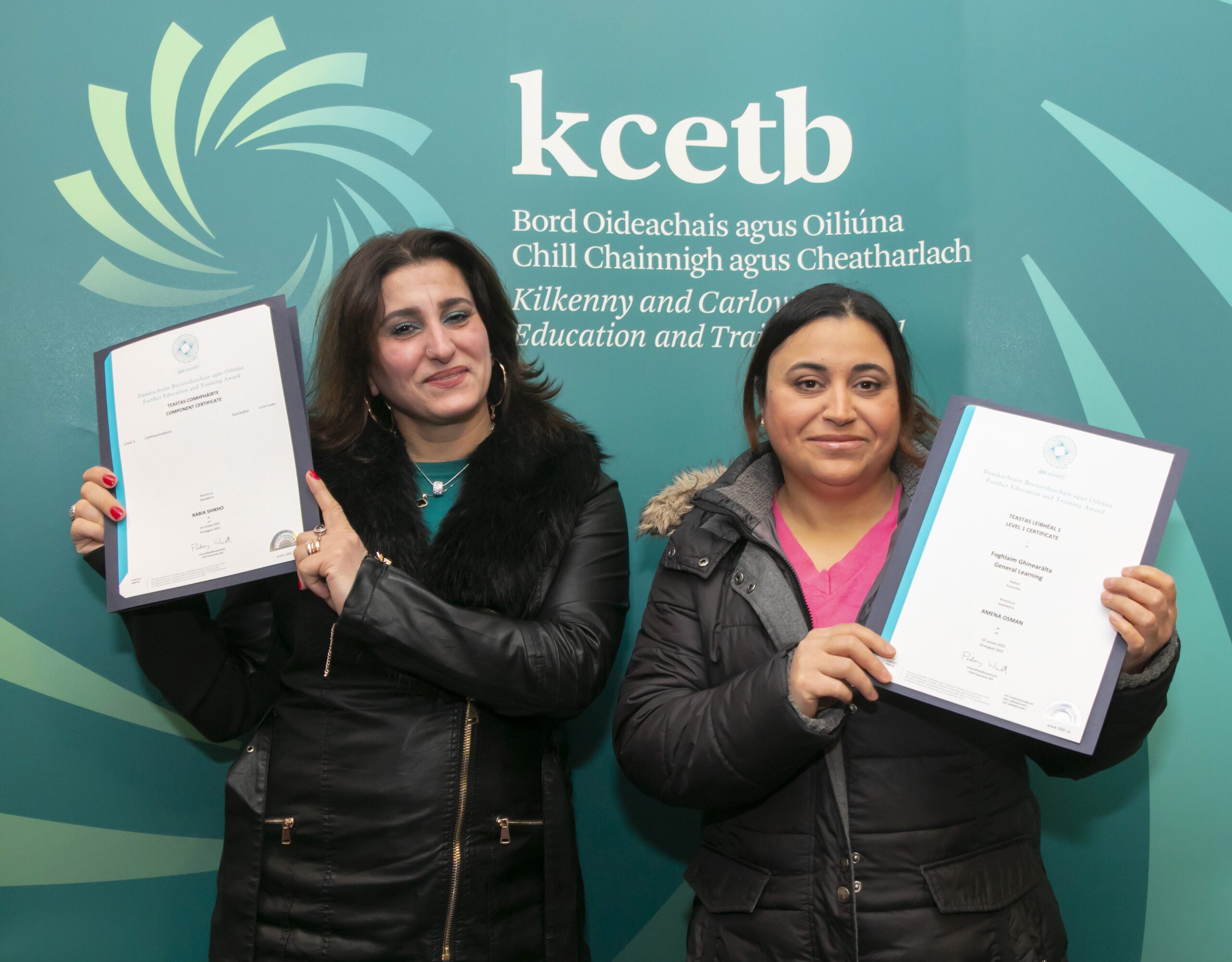 Eileen Curtis, the Chief Executive of KCETB, congratulated the awardees. In her address, she commented, "This morning is an opportunity to acknowledge your learning journey and celebrate your achievements. Congratulations to each one of you on a job well done. I also extend my thanks to the tutors, who have given such great encouragement to you on your learning journey. We are proud of your effort and perseverance and salute your dedication".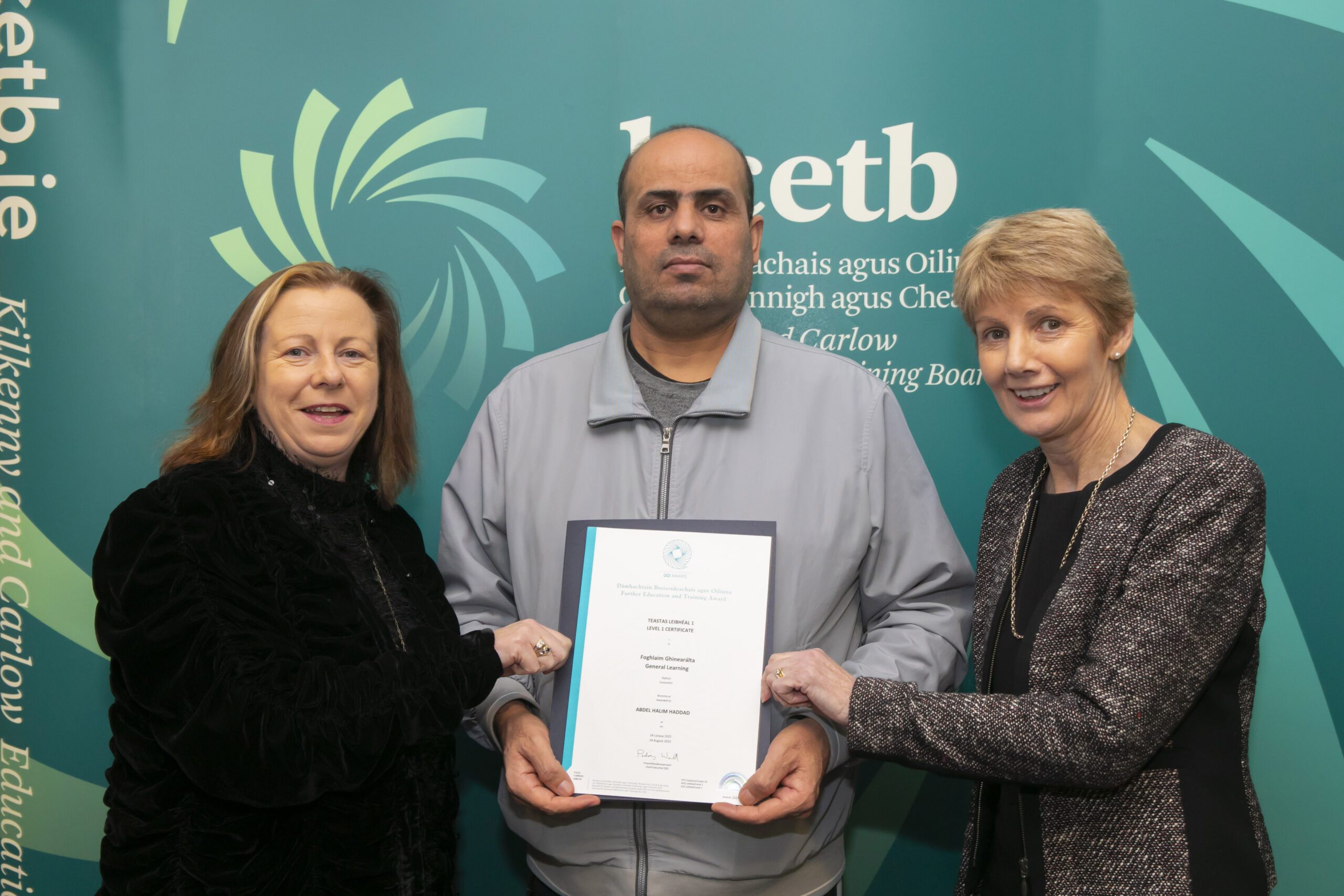 KCETB Director of Further Education and Training (FET) Martha Bolger commented, "Getting too comfortable in any situation can leave you stuck. You have stepped out of your comfort zone into the unknown, changed your routine and expanded your professional skill set. FET provides pathways for everyone; provides a pathway for every learner".
For information on Kilkenny Learning Service visit www.kcetb.ie
Main image caption: The annual awards ceremony for Kilkenny Adult Learning Service students at Kilkenny and Carlow Education and Training Board (KCETB) took place at the Ormonde Hotel at which adult learners were presented with a range of QQI Awards. Pictured at the event are: Mary Brennan (Kilkenny Adult Learning Tutor); Liuban Cherchik; Monika Fraczek and Carmel Bryan (Kilkenny Adult Learning Co-ordinator)