Since it opened on 26 November, this year's Butler House Christmas Garden has already brought joy to thousands of visitors. And last week the community groups who created the garden were invited back to Butler House for a special thank you morning from the organisers.
The Butler House Christmas Garden is a collaboration between Kilkenny Civic Trust and the Community Education Service of Kilkenny and Carlow Education and Training Board (KCETB) that facilitates and supports community-based education classes for a range of groups in local centres throughout Kilkenny and Carlow. Courses are provided in collaboration with various community groups, such as women's groups, disability groups, active retirement groups and local development groups.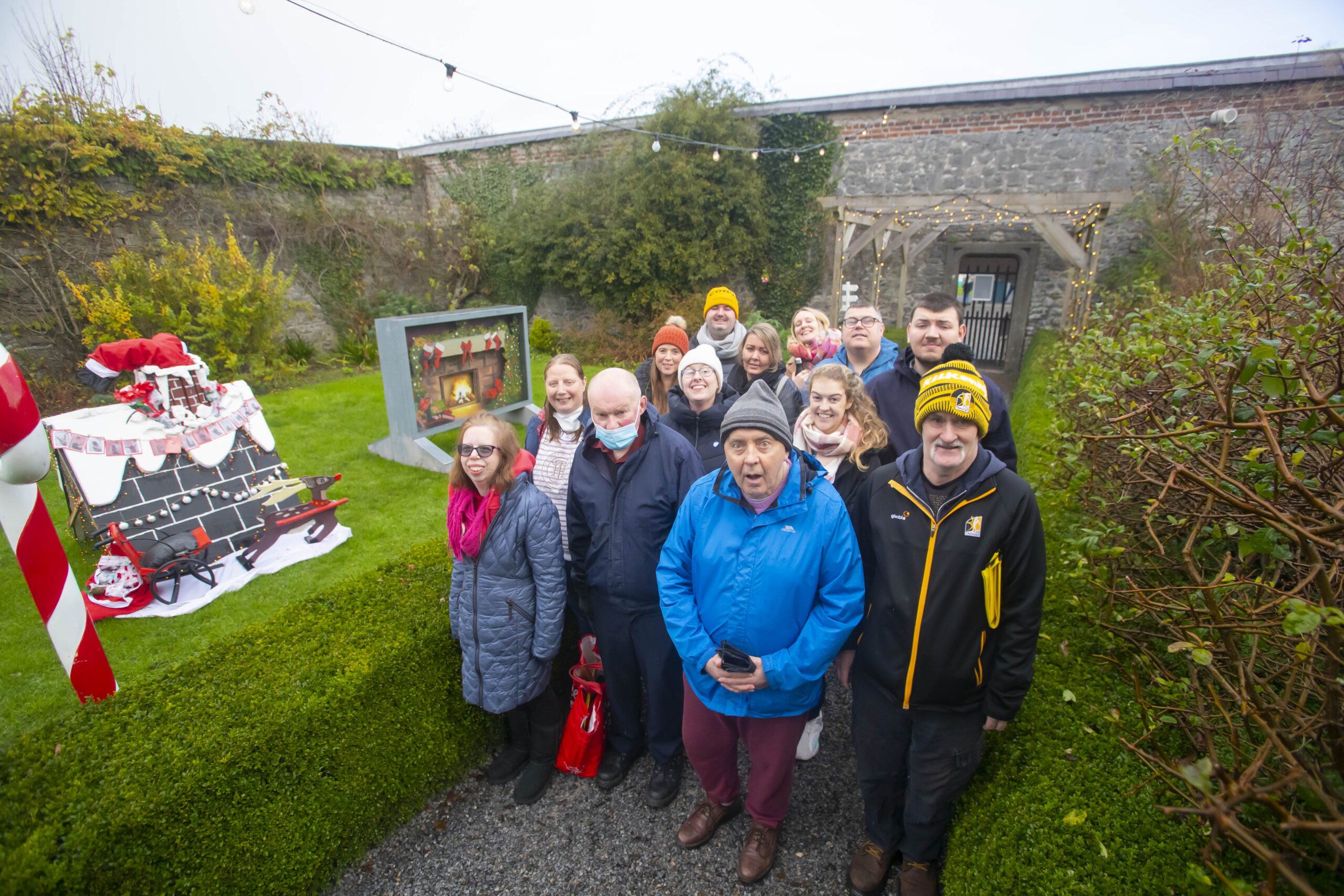 Earlier this year, Siobhan O'Brien, who is the community education facilitator for KCETB, liaised with 10 community groups across Kilkenny in each creating a different Christmas-themed contribution for the garden. Today's event saw more than 70 representatives come together to admire the collective results.
The gathering included representatives from Cois Nore whose dreamcatchers in blue, silver and gold were inspired by the Ukrainian community in Ireland. The Rehab group created 'Santa's Wheelchair Sleigh' to highlight positive disability awareness. The HSE group reimagined life in Santa's grotto in the North Pole by creating Mrs Claus' washing line from recycled materials. The residents of Mount Carmel
Care Home painted medieval-style religious icons on plastic using gold paint for halos.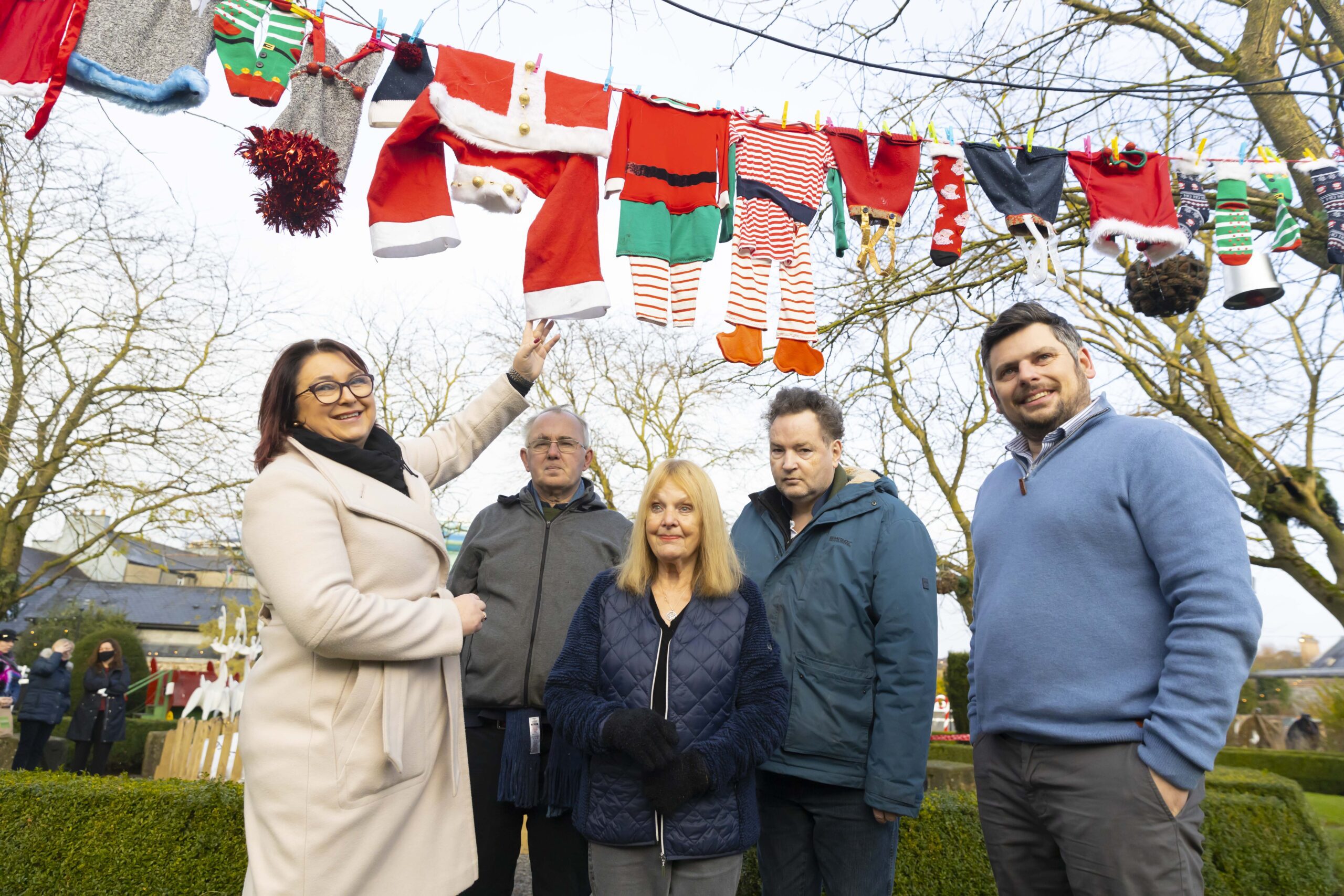 Leeside House made Christmas bells from recycled materials. The Irish Wheelchair Association Callan Community Group and Kilkenny Irish Wheelchair Association Community Shed created a chimney with Santa's legs stuck in it, and a washing line bearing Santa's clothes. The Deenview Inclusive Garden, a group of adults with intellectual disabilities and retired members of the Castlecomer community,  fashioned large Christmas baubles from pine cones and old hanging baskets. TASK (Training and Support, Kilkenny) created two large decorations: a tree of life and a compilation of small circles in Perspex.
Other groups that contributed to the Christmas garden include: Mill Family Resource Centre in Urlingford; KCAT; Ballyragget Halls, Mount Carmel, Leamore House and National Learning Network.
Guests at the thank you morning included: Kilkenny County Council Cathaoirleach Cllr Pat Fitzpatrick; Kilkenny Civic Trust CEO, Ciaran Conroy and Siobhan O'Brien from KCETB.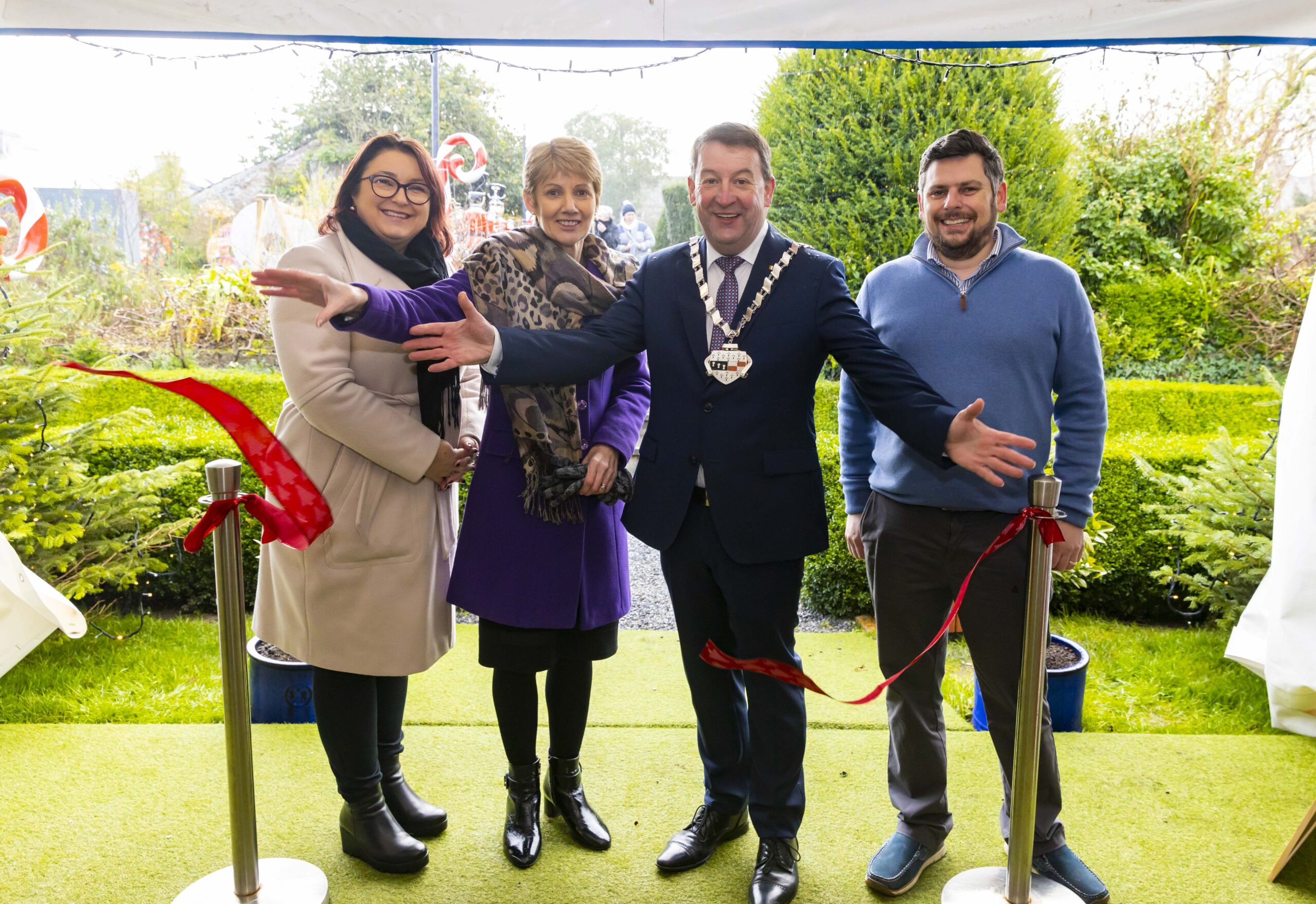 Speaking at the event, Siobhan O'Brien extended her thanks to the group's tutors – Owen Fox, Rachel Burke, Majella Keating and Monica Fleming – and to Anthony Drohan, the facilities manager at Kilkenny Civic Trust.
She commented, "'Often, our work in community education involves contact at the beginning of the process in granting funding to our various groups.  A programme such as the Butler House Christmas Garden gives all of us a chance to see the difference KCETB makes to the journey of our learners, and gives the public a chance to see the work being done by various community groups in, and around, Kilkenny. Most of all, the Butler House Christmas Garden gives our learners an opportunity to have their work exhibited in a way that is welcoming and                                                                                   inviting to all".
Anne Somers, who is acting recreational therapist with the Irish Wheelchair Association in Kilkenny, said, " KCETB's  Community Education Service has been instrumental in our process of integrating our services within our service user communities. We are grateful to have the opportunity to work with a wide range of experienced tutors on different community projects. Our service users love participating in group projects like Butler House Christmas Garden. On behalf of the IWA, I would like to thank the organisers for their continued support with this positive educational journey".
Visit    www.kcetb.ie              www.butler.ie
Main image caption: Pictured are the service users of Irish Wheelchair Association (IWA) Kilkenny with their creation of 'Santa Stuck in the Chimney' at Butler House Christmas Garden. Also pictured is their tutor Eva Holmes and IWA staff Mairead McCormack, Annie Summers and Aaron Homan.