Sixty students from five Carlow schools benefited from a special training day this week aimed at making their voices heard so they can make meaningful contributions to decision-making for the benefit of their fellow students and their schools.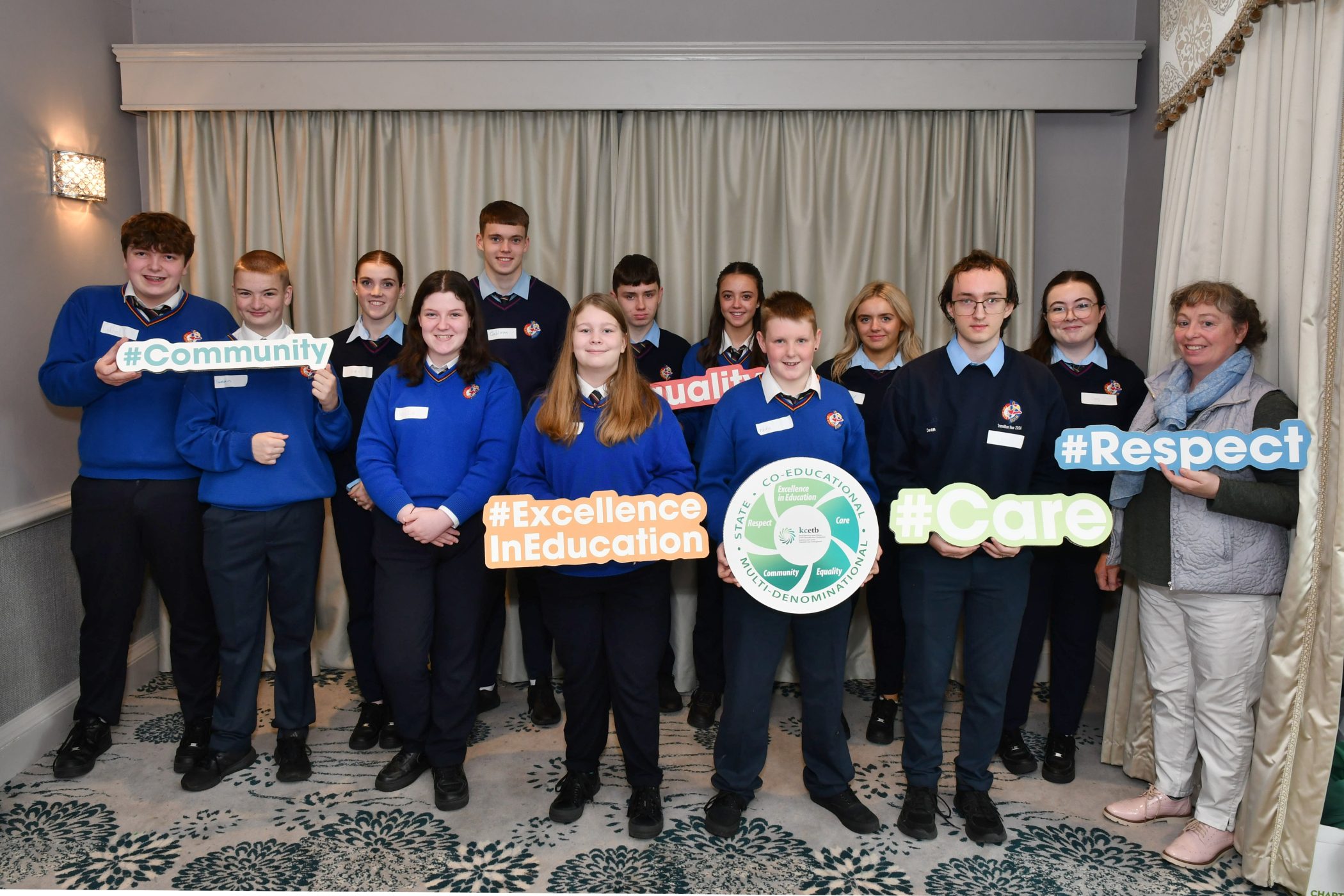 The one-day course was organised by Kilkenny and Carlow Education and Training Board (KCETB) for students across its 13 schools in Kilkenny and Carlow to highlight the role and responsibilities of their individual Student Councils and to equip the students with the skills required to take an active part in their councils.
Sixty students from Tyndall College, Gaelcholáiste Cheatharlach, Coláiste Eoin, Coláiste Aindriú and Borris Vocational School attended the training day with their teachers whose role is to support student councils in schools.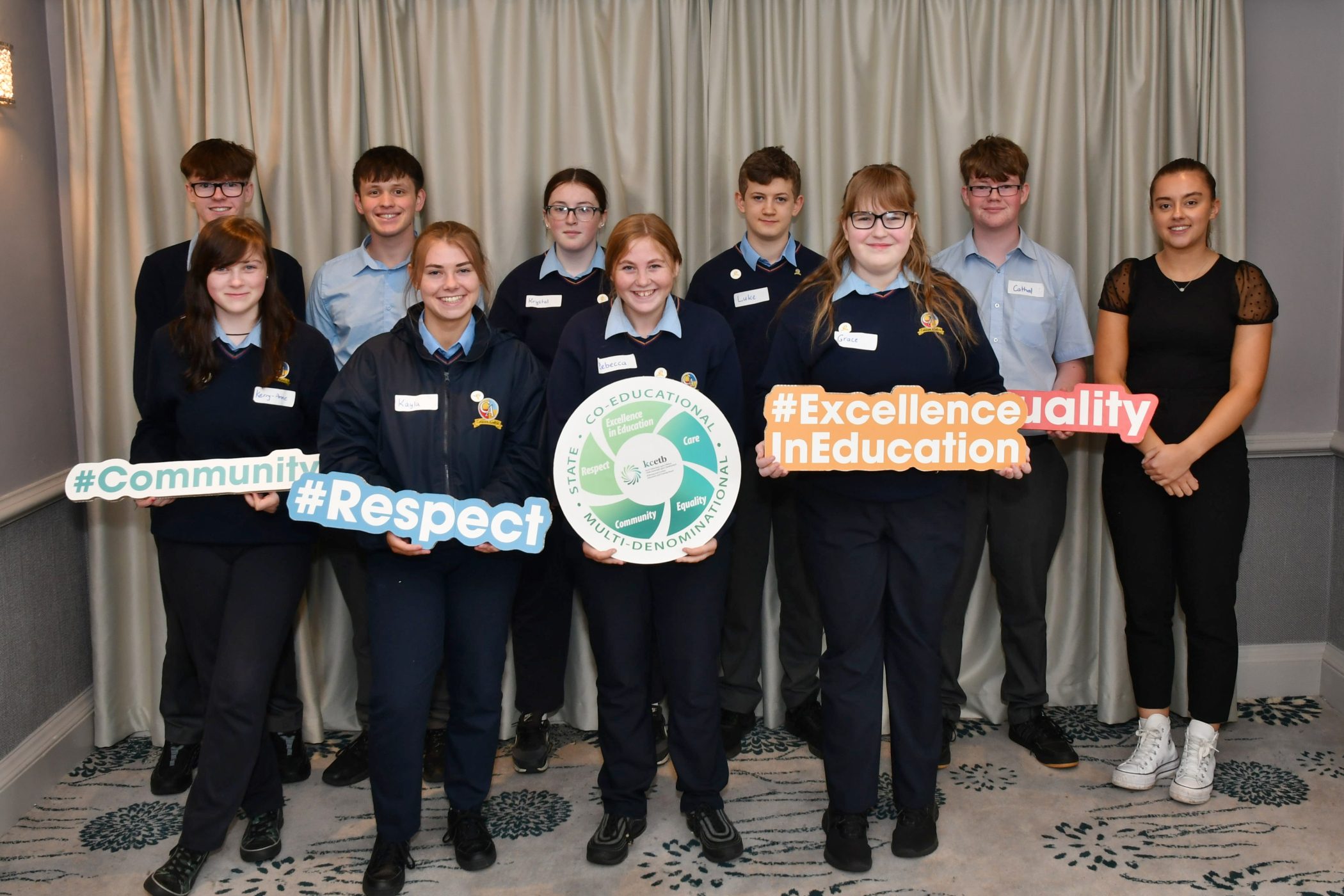 The students learned from each other as they worked in groups with students from other schools in designated workshops. Training was provided by facilitator Denise Kelly in various council roles such as chairperson, deputy chairperson, secretary, treasurer and PRO and the students learned about working in partnership with school management, staff and parents for the benefit of the school and their fellow students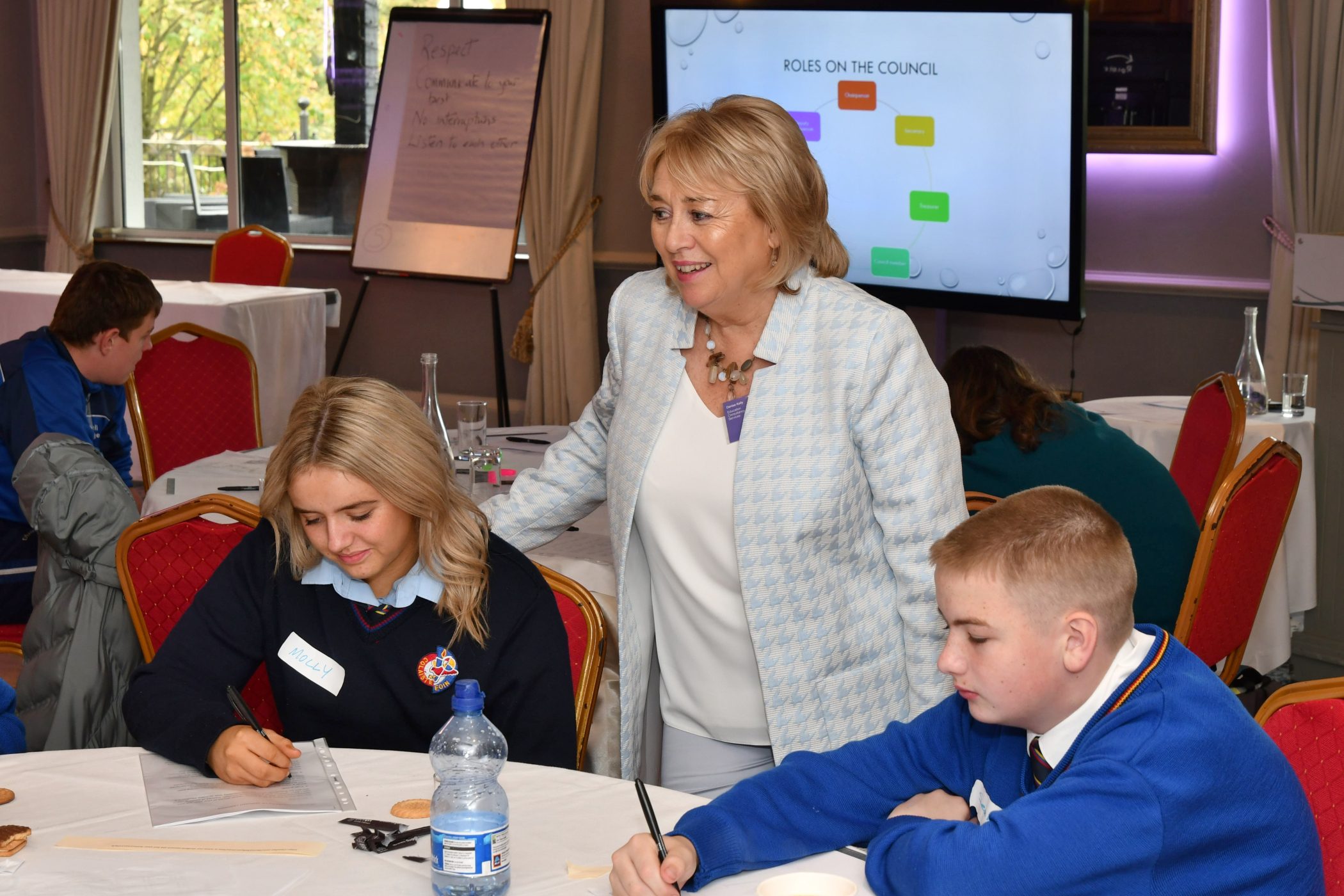 The day was overseen by KCETB Director of Schools, Dr Pauline Egan. "All of our 13 KCETB secondary schools are very student-centred and our Student Councils provide excellent opportunities for students to make their voice heard. Over the years, we have seen our Student Councils contribute to the development of school policy in a number of areas which have brought significant benefits, to the students and to the school itself ".
" As well as demonstrating democracy in action, Student Councils are also a great way of allowing our students to develop their communication, planning and organisational skills which will be of benefit to them in their future lives", added Dr Egan.
Main image caption: Students from Gaelcholáiste Cheatharlach with teacher Caoimhe Uí Fhearaíl at the KCETB Student Council training at the Woodford Dolmen Hotel.